Would you like to have a clear, beautiful, young-looking skin? Both my hands are raised up, lol! Of course I'd like that especially now that I'm nearing the big 5-0. There are a myriad of beauty products in the market and honestly, I'm getting confused as to which ones to try and retain.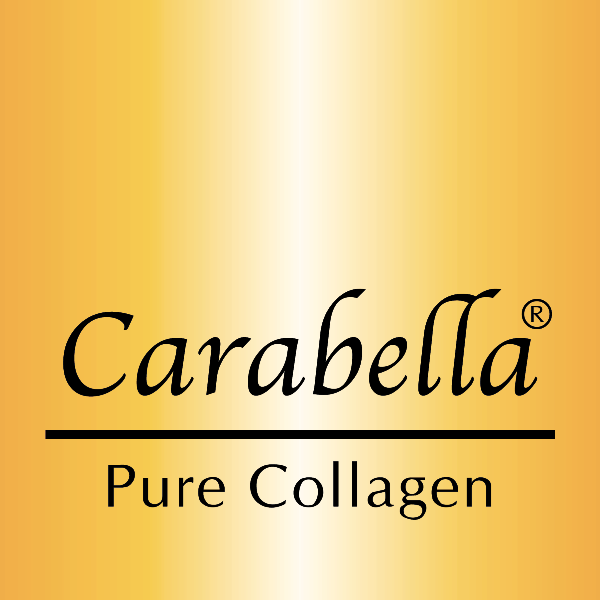 Recently, Carabella launched their anti-aging health and beauty products with pure collagen at M Cafe in Ayala Makati. The venue was turned into a garden-like ambiance, lots of flowers and yes, loads of product displays and sample sets guests can try on. You'd feel really beautiful and at peace with all those flowers and even one on my head.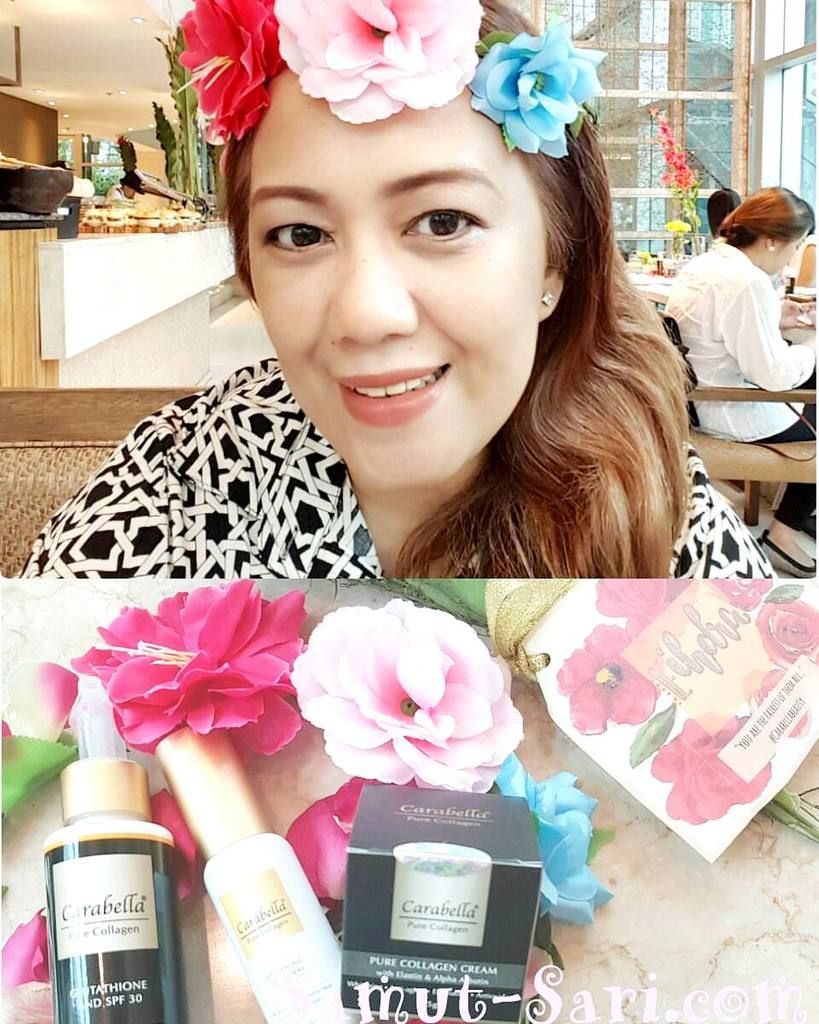 I like beauty events like this one. No fuss, organized, ready to try on products, very approachable and accommodating company biggies and great food. All their products are laid out creatively and neatly and there's someone to readily answer to my queries.
By the way, Carabella in Spanish means "face" and the Italian word for "beautiful". The company aims to offer Filipinas the chance to achieve beauty without breaking the bank. Meaning, their products are more affordable than others with a promise to see the positive effects or results in 10 days!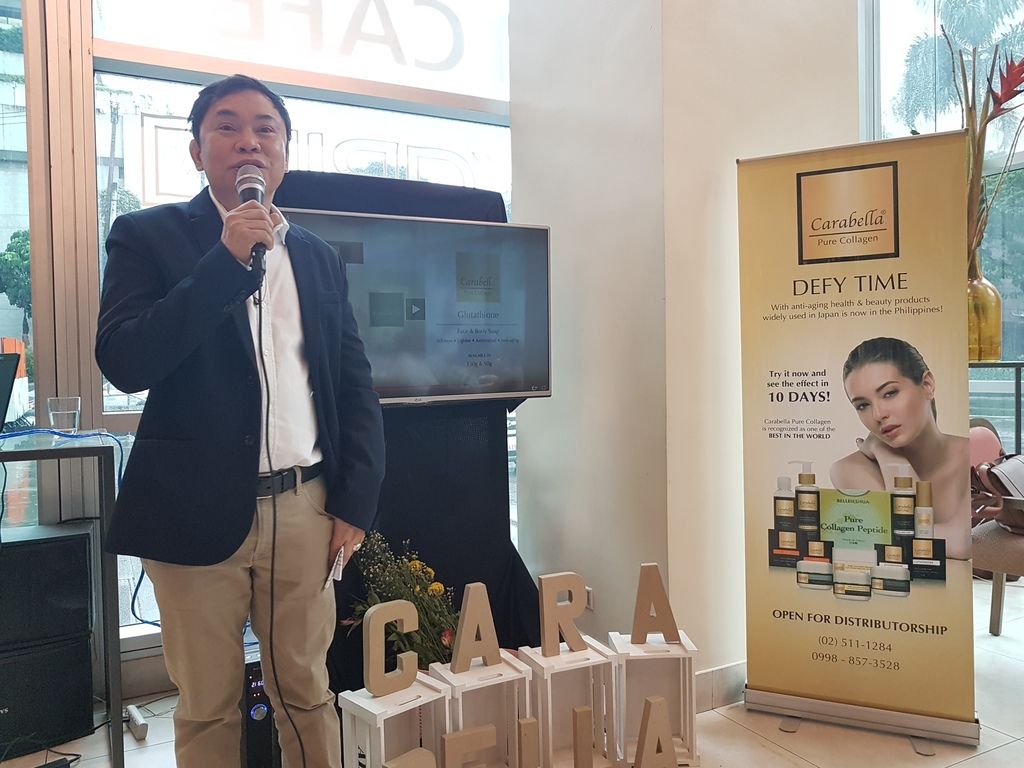 "We noticed that there's a dearth in the market today on reliable, effective, high quality skin care products but at more affordable prices. Carabella wanted to change that. Our collagen is sourced directly from Japan because that's where the best skin care ingredients come from. Our goal is to assure Filipinas that they do not have to spend more just to be beautiful. Carabella is here for them." – said Mr. Reynaldo Ignes, president and managing director of GoldenRey Marketing, the company behind Carabella.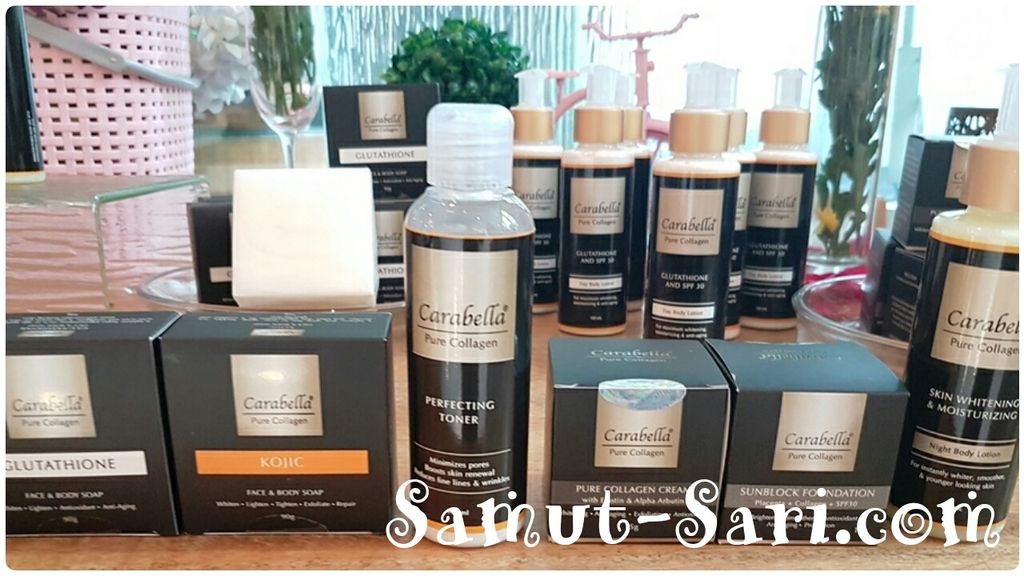 Pure Collagen is the main ingredient in all Carabella products. They offer a wide array of products from skin care to body care.
In the above image are the Pure Collagen Soap with Glutathione – P170/90g and P260/150g, Pure Collagen Soap with Kojic Acid – P160/90g and P220/150g, Pure Collagen Perfecting Toner – P530, Pure Collagen Cream with Elastin and Alpha Arbutin – P280, Pure Collagen Placenta Sunblock Cream Foundation with SPF30 – P280, Pure Collagen Bleaching Night Lotion – P390, Pure Collagen Day Lotion – P390.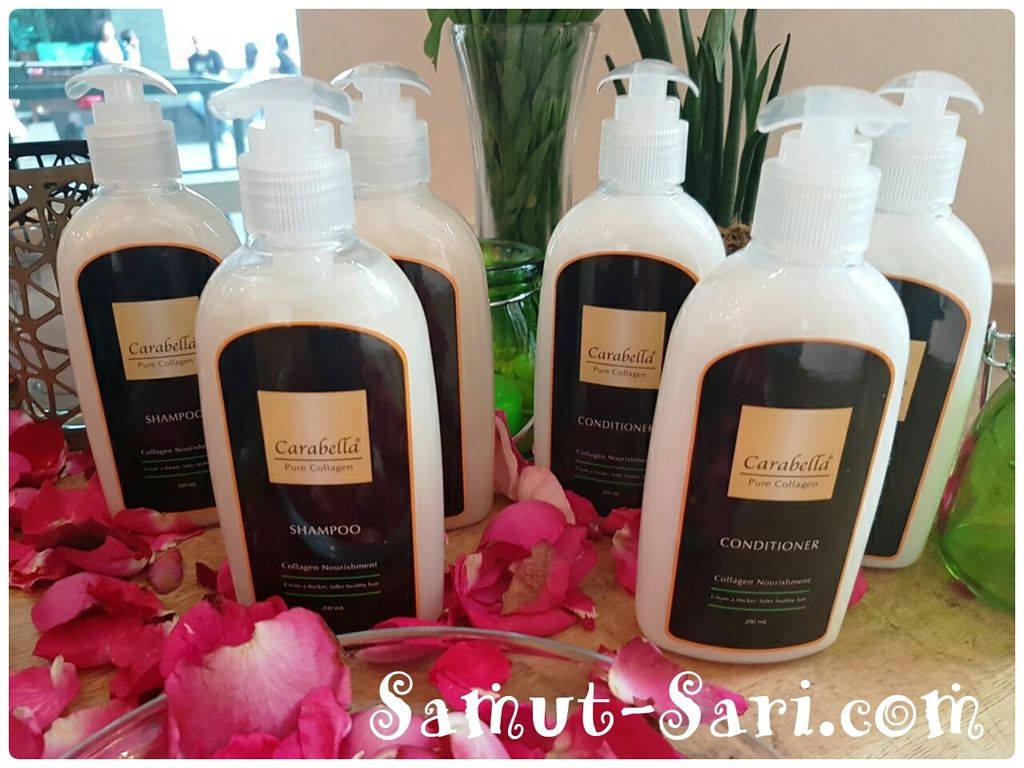 They also have Shampoo and Conditioner with Collagen Nourishment. I poured a drop at the back of my palm and both have faint, nice scents. Nice packaging too and this bottle could last you a few weeks at most.
What got my attention the most is this Belleieshua Pure Collagen Peptide – ₱ 3,300.00, an anti-aging health and beauty protein made from fish, skin and scales. A very good supplement for a healthy hair, nails, bones, cartilage, tendons, ligaments, fascia and is also best in treating osteoarthritis.
Nowadays, collagen health drinks are everywhere but can't say that all are effective and most will just put a hole in your pocket. I haven't tried this Belleieshua Pure Collagen Peptide but I heard that the operations manager has been using this product and indeed she was flawless. Would certainly love to grab a pack!
Interested in using Carabella? You may purchase them online, in leading drugstores and Lazada. Though if you find it really effective and want to get them a lot cheaper than the retail price, you may inquire about distributorship or for direct selling.
Carabella Pure Collagen
Website: www.carabellashop.com
Facebook: https://www.facebook.com/CarabellaPureCollagen/
Hits: 834