MAY FASHION GIVEAWAY
Hosted by The Sleepless Gal
Sponsored by Eazy Fashion
Visit EAZY FASHION Facebook page and find great accessories online!
Open in the Philippines (Free Shipping)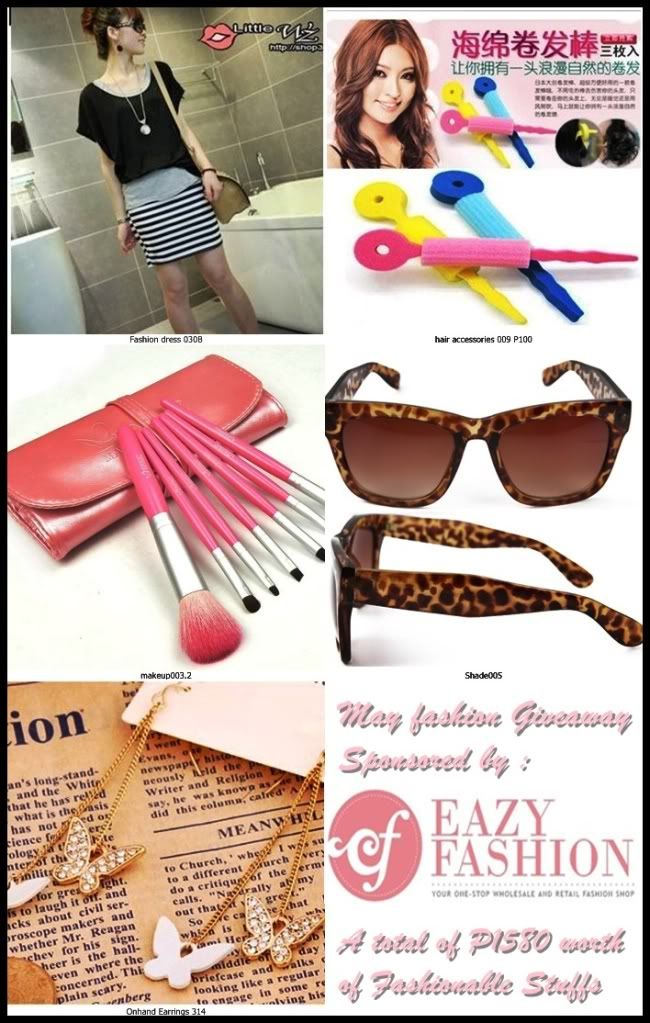 Prizes are :
(1) Sassy Girl Casual Dress
(1) Tiger Prints Brown Shades
(1) Emily 7 Brushes Set with Leather Pouch
(1) Fluttering Butterflies Dangle Earrings
(1) Magic Hair Curler Trio
These items have a total worth of P1580.
This May , is time for another GREAT FASHION GIVEAWAY , sponsored by Eazy Fashion !
This giveaway is open only in the Philippines
Follow instructions on the Rafflecopter and Enter to win Fabulous stuffs !
Wait for the Rafflecopter to load and enter below:
Please be sure that you do all the tasks . We will verify entries upon a Winner is announced.
Hits: 2430