August is surely an uber exciting month because ASUS Philippines will be launching the Zenfone 3 smartphones series! And to add to the excitement, the new ZenFone 3 Laser & ZenFone 3 Max will also be included! Hooray!
The Zenfone 3 family just got bigger and bolder! ASUS Philippines confirms the arrival of its newest addition to the ZenFone 3 smartphone series, the ZenFone 3 Laser and ZenFone3 Max together with the three phones slated to launch in August in the country.
Conceived with sophistication and affordability in mind, these two products have outdone their previous predecessors with sophisticated design, a world-class camera, reliable performance, and unparalleled, lasting longevity.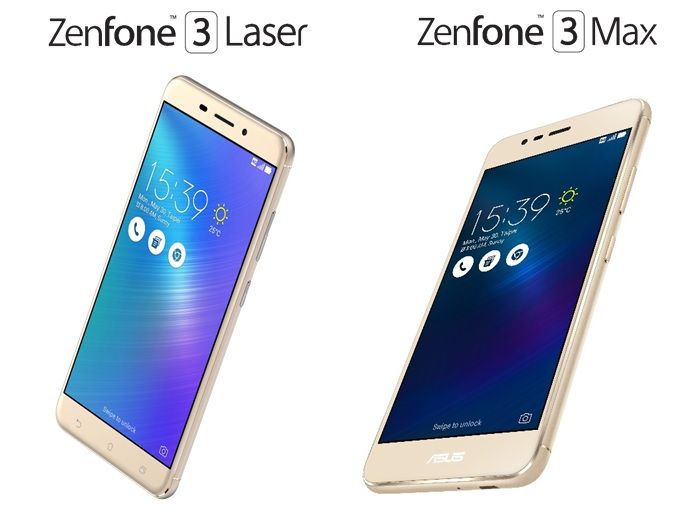 Beauty and Elegance Inside Out
The ZenFone 3 Laser and Zenfone 3 Max features a 13MP camera with the latest Sony IMX214 sensor that captures stunning photos without any lag. The ZenFone 3 Laser in particular is able to achieve focus in just 0.03 seconds, and its laser has an operational range of 1.5, twice compared to other smartphones.
This camera also has an industry-leading Low Light mode with pixel-merging technology that captures 400%-brighter photos at night or in extreme low-light scenes – all that without the need for any flash.
Meanwhile, their Backlight (Super HDR) mode can see through daytime shadow with superb clarity, while its Super Resolution mode captures detailed images at resolutions of up to 52MP.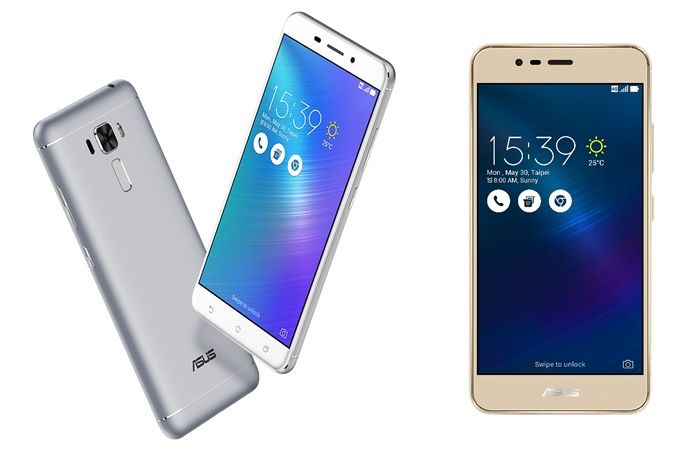 The 5.5-inch ZenFone 3 Laser and 5.2-inch ZenFone 3 Max sport a sophisticated aluminum alloy with design elements that add visual aesthetics and an easy, comfortable grip.
Both phones have a finely sandblasted matt surface and a gently rounded edge, combined with a refined metallic-chamfered edge surrounding its display.
Both also sport the quintessential and ergonomic fingerprint sensor placed near the top of its rear panel, allowing the index finger to naturally rest on it. The fingerprint sensor allows it to rapidly unlock the phone, using authentication by other apps.
ZenFone 3 Laser is available in two attractive colors to complement even the most-color conscious attire: glacier silver and sand gold. While the ZenFone 3 Max is available in three attractive colors: titanium gray, glacier silver, and sand gold.
Extreme Performance and Longevity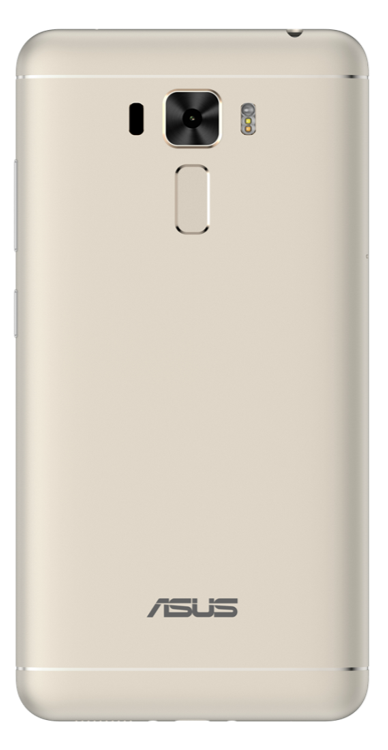 The ZenFone 3 Laser boasts a powerful Snapdragon 430 octa-core processor, 4GB of RAM and 32GB of storage that will be able to satisfy everyone's entertainment needs, that is also backed with one of the loudest and clearest speakers in its class because of the magnets used in its voice coils that have an extremely strong magnetic flux.
Meanwhile, the ZenFone 3 Max offers longevity like no other with its 4130mAh battery that provides up to 30 days of standby time, and the ability to turn into a power bank with reverse-charging capabilities offering high-speed charging of other devices, it is also equipped with a powerful Quad-Core 64 bit processor running at 1.25Ghz complimented with a Mali T720 graphics processor.
An Incredible Smartphone Innovation
From the birth of ZenFone 2 Laser and ZenFone Max that pushed innovation to deliver an unparalleled smartphone experience, ASUS has outdone itself once more with a rebirth in the form of the ZenFone 3 Laser and ZenFone 3 Max which offers the best of both worlds in terms of design and performance, without a doubt – innovation is, and will always be, the middle name of ASUS.
SPECIFICATIONS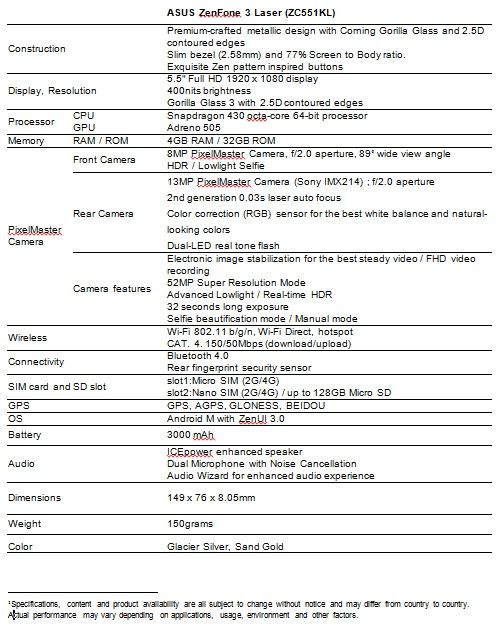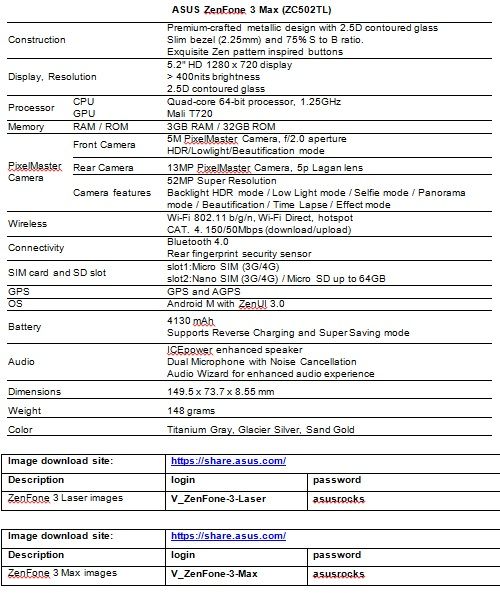 For availability and pricing, please check out ASUS' pages:
Facebook: http://www.facebook.com/ASUSph
Twitter: http://www.twitter.com/ASUSph
Instagram: http://www.instagram.com/ASUSph
ASUS Zenvolution http://zenvolution.ph/asusincredible
About ASUS
ASUS is a worldwide top-three consumer notebook vendor and maker of the world's best-selling, most award-winning motherboards. A leading enterprise in the new digital era, ASUS designs and manufactures products that perfectly meet the needs of today's digital home and office, with a broad portfolio that includes motherboards, graphics cards, optical drives, displays, desktop and all-in-one PCs, notebooks, netbooks, servers, multimedia devices, wireless solutions, networking devices, tablets, smartphones and wearables. Driven by innovation and committed to quality, ASUS won 4,326 awards in 2014 and is widely credited with revolutionizing the PC industry with its Eee PC™. ASUS has more than 17,000 employees around the globe with a world-class R&D team of over 5,500 engineers. Company revenue for 2015 was approximately US$14 billion.
Hits: 551