It was a Sunday of beauty and glamour for me when I attended the grand launching of Creations by Lourd Ramos BGC Salon. It's located at 3rd Level Bonifacio Stopover in Taguig.
Graced by several celebrities and fashionistas, as well as the media, the celebration was a success! This is actually the 8th branch and I'm pretty sure his clients within the area doesn't have to go to Makati anymore just to beautify themselves.
Creations by Lourd Ramos #teamBGC were all well-trained by the expert Lourd Ramos himself. He's also known as the brand ambassador for products like Davines, TRESsemme, Denman and Unilever Hair Expert and you might have watched him as Asia's Next Top Model judge and mentor.
Here's a photo of me and Lourd before my makeover. My hair was really dry and dull from frequent hair coloring and styling. I also hate the fact that my greys are showing already. Well, it's inevitable coz I'm at the prime age of 49 hahaha.
Since I wanted my hair color in greyish tone to at least blend with my whites, Lourd instructed his staff to mix Black and Blue hair dyes. I was a bit unsure at first, but Lourd assured me that the result will be beautiful. So, we went ahead with first highlighting my hair with blonde dye, not bleach coz he doesn't want to add that to my already heavily treated and damaged hair. Then, the black/blue dye mix.
I'm using organic or zero ammonia hair dyes when I'm retouching my roots at home. But I was amazed at the in-house chemicals that were used on my hair at Creations by Lourd Ramos coz there wasn't any undesirable smell and it didn't dry my tresses.
I loved the outcome! It wasn't as dark and though my greys were not all covered, at least it blended with the new greyish tone. It looked even great under the sun!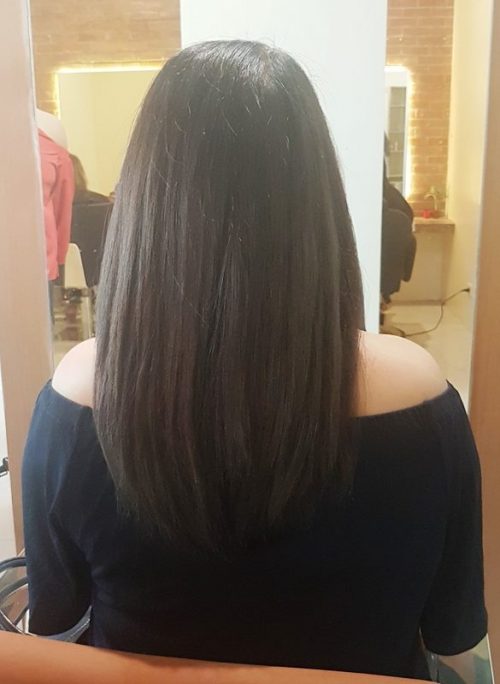 If you wanna try Creations by Lourd Ramos BGC Salon, just head over to Bonifacio Stop Over. You can also follow them on Facebook at https://www.facebook.com/CreationsbyLourdRamosOFFICIAL/.
Hits: 238