Are you fond of make-up products? Do you love experimenting on different looks? Wanna win big cash prizes while doing the very thing you love? Pretty interesting, right? Read on coz Ever Bilena, the leading local cosmetics brand, challenges you to a weekly make-up tutorial video contest following different themes dubbed as The BIG Beauty Challenge!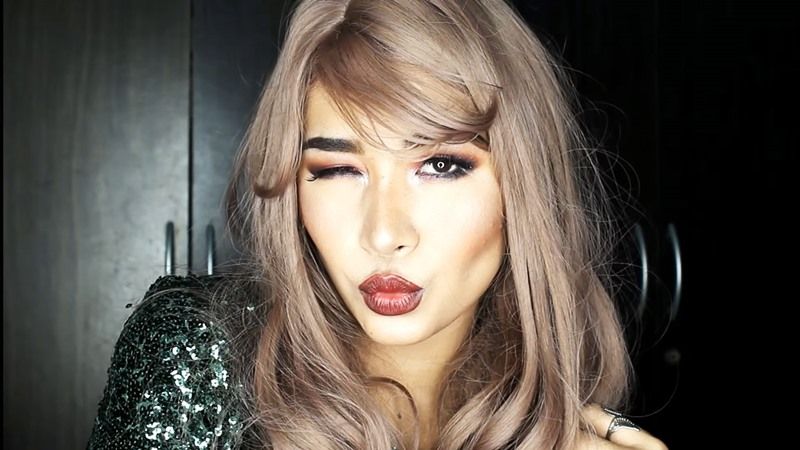 Big cash prizes await make-up lovers, budding artists and video bloggers like Week 3 winner Christine Gem Anicas (shown) at Ever Bilena's BIG Beauty Challenge!
Open to video bloggers, aspiring and professional make-up artists residing in the Philippines, the contest requires participants to create a tutorial video on how to do a complete make-up look, following a specific theme, using only Ever Bilena products.
Ever Bilena, the leading local cosmetics brand, carries Ever Bilena Advance, a full range of make-up essentials for young professionals; Ever Bilena Naturals for skin care; Careline cosmetics for teens; Blackwater for fragrance and other personal care products.
The contest, which began on the first week of December and will end on the last week of February, will test the creativity of the participants as they create their versions of Ever Bilena's weekly theme which will be announced every Monday on Ever Bilena's Facebook page, www.facebook.com/everbilenacosmetics. One winner will be announced every week and will take home P10,000 cash.
Weekly winners will qualify for the grand finals where the grand prize winner will take home P50,000 along with three winners who will win P10,000 for Special Award; P15,000 for 2nd runner-up; and P30,000 for the 1st runner up.
Entries must be public and uploaded on Facebook with hashtags #EBBigBeautyChallenge and #EverBilena and tag Ever Bilena Cosmetics, Inc.
Participants will be judged based on the following criteria: 40% most number of Ever Bilena products used in the video; 30% creativity; 20% make-up executions and skills; and 10% most number of views and shares.
Show off your inner artist and join the biggest and most beautiful challenge this season!
To know more about Ever Bilena and The BIG Beauty Challenge, visit Ever Bilena's website, www.everbilena.com.ph and Facebook page, www.facebook.com/everbilenacosmetics.
Hits: 538