When it comes to watching tv series, I'm very picky and I'd really follow each episode coz I hate missing special details on a particular story. In case I'm out or very busy finishing online tasks and wont be able to watch, I'd make sure to watch the replay the next day or on specified dates.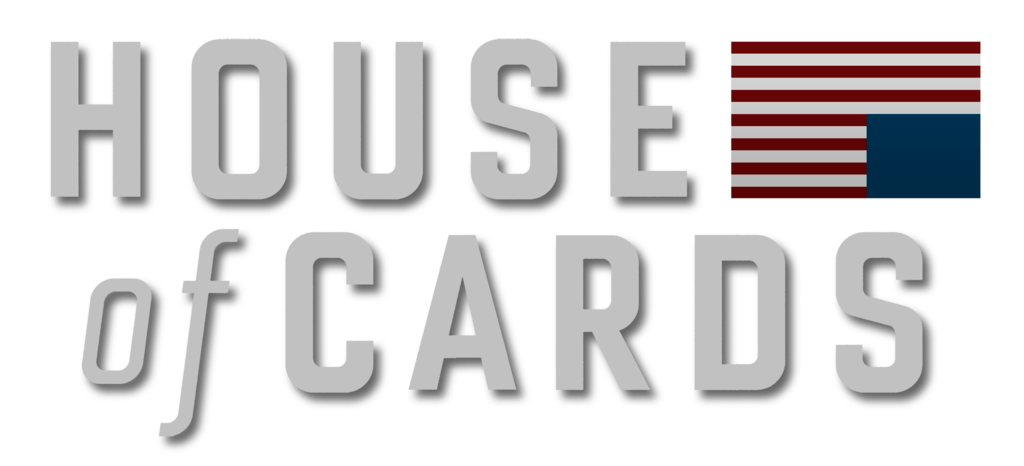 One of the series I regularly follow is House of Cards on RTL CBS Entertainment. I got hooked first and foremost because I love the main characters, Kevin Spacey (Frank Underwood) and Robin Wright (Claire Underwood). The story is quite fascinating and timely, I'm sure pinoys like me can relate.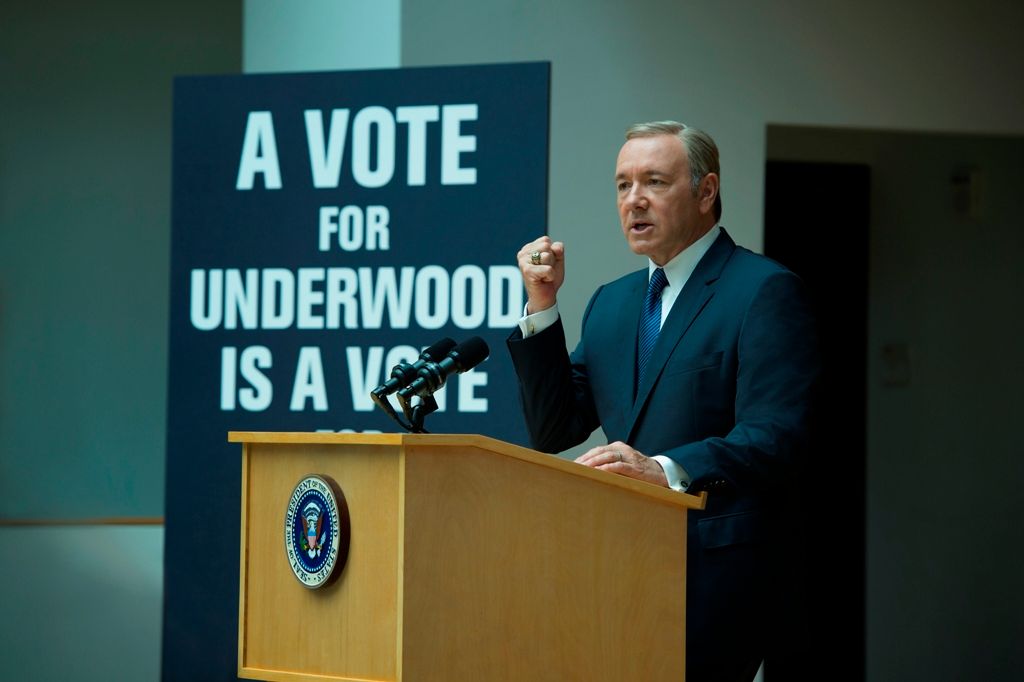 HOUSE OF CARDS follows the ruthless and cunning, Francis Underwood (Kevin Spacey) and his wife Claire (Robin Wright) as they stop at nothing to conquer everything. Underwood has risen from House Majority Whip to President of the United States of America. His wife Claire plays the dutiful wife with her own political ambitions. This wicked political drama penetrates the shadowy world of greed, sex and corruption in modern Washington D.C.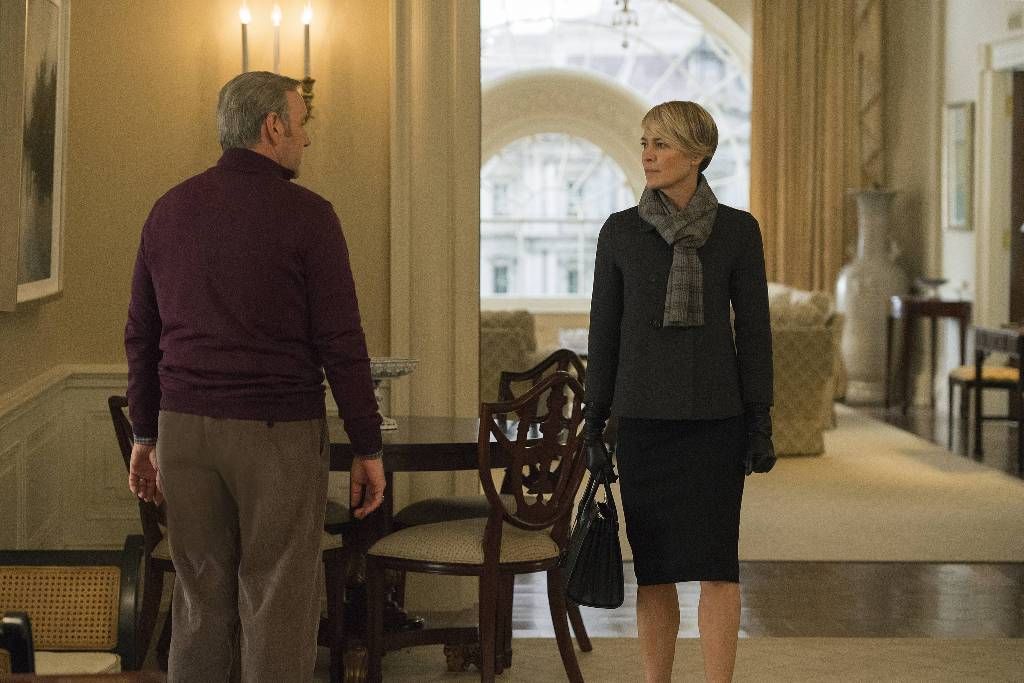 I was able to watch the premier screening of Season 4 and my eyes glued on the screen up to the end. I'm beginning to hate Frank and leaning more on Claire and loved how she slammed him with her fierce eyes while saying "It's you that's not enough". Bam! That's what I would've done/said too if I were in her place, lol.. Puts him right where he belongs..
I'm excited to see what will happen to Claire's own political ambition. What will Frank do now that the election is nearing, with Claire not on his side during the campaign trail? His rival's creating rumours about a possible marital rift between the two. Obviously, Claire is one powerful woman Frank would definitely want to be by his side.
It's gotten more exciting and I surely don't wanna miss any chapter of their lives!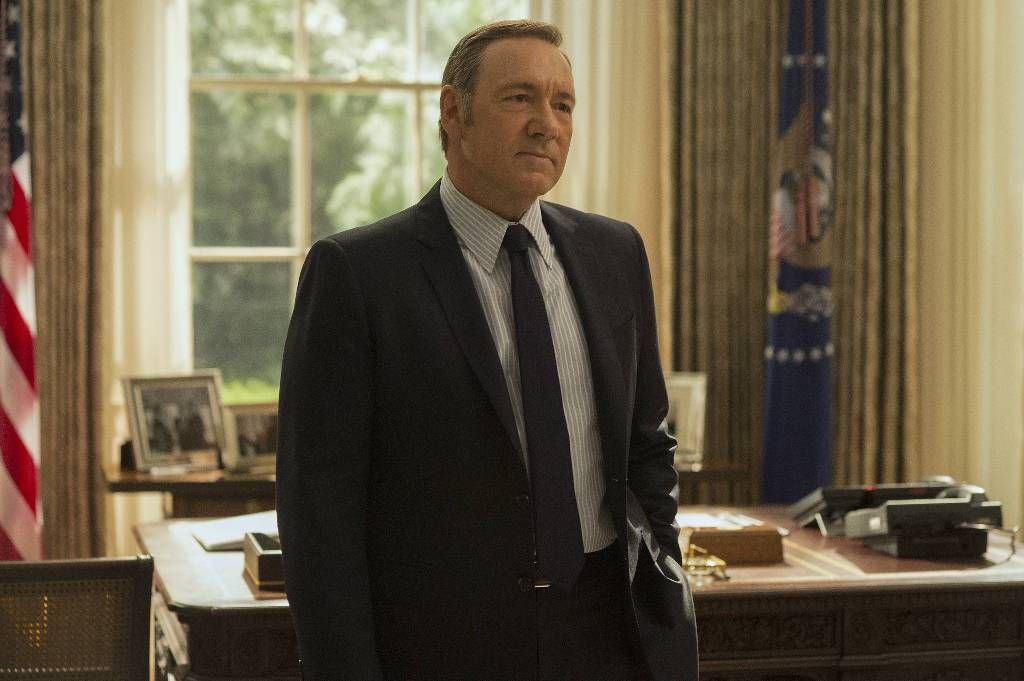 HOUSE OF CARDS is executive produced by Wade/Thomas Productions and Trigger Street Productions in association with Media Rights Capital. The tv series has earned several accolades including Kevin Spacey's Golden Globe® award for Best Actor in a Television Drama, Robin Wright's Golden Globe® award for Best Actress in a Television Drama, as well as Emmy® Awards for Outstanding Directing for a Drama Series, Outstanding Casting for a Drama Series, and Outstanding Cinematography for a Single-Camera Series. It was also honored as one of the American Film Institute's TV Programs of the Year for 2013.
About RTL CBS Entertainment HD
The general entertainment channel with the best mix of reality, drama, comedy and daily programmes. It features shows aired express from the U.S. or U.K. including series Limitless, Scorpion, House of Cards, Beauty and the Beast, Elementary and The Odd Couple; talent competitions Britain's Got Talent and The X Factor UK; dailies Entertainment Tonight, The Insider, The Late Show with Stephen Colbert and The Late Late Show with James Corden. It is also home to some of the biggest award shows in the world. Aired 'LIVE,' these include The Golden Globes, Screen Actors Guild Awards, American Music Awards, the People's Choice Awards and Billboard Music Awards.
About RTL CBS Asia Entertainment Network
RTL CBS Asia Entertainment Network is a venture of two of the world's largest content producers: RTL Group, the leading European entertainment network, and CBS Studios International, the leading supplier of programming to the international market place. The Network has two channels: the general entertainment channel, RTL CBS Entertainment HD and the male-skewed entertainment channel, RTL CBS Extreme HD. Both channels are widely distributed in the Asia Pacific and are localized in five languages.
Hits: 420