So many collagen drinks in the market and consumers are now confused as to which brand to try. All boast of anti-ageing components, vitamins and minerals needed by the body and organic ingredients. Which one to choose that's tailored for you is a big puzzle.
I was recently invited to Generika Drugstore's event featuring their newest brand product Nutrawell Collagen. This one's sort of an upgrade of most collagen drinks sold in the market. Why? Because they have added Astaxanthin which primarily acts as a UV blocker or in short, a sun protector from the inside and out. Sounds promising because if you are taking collagen to help delay ageing, then being protected from the harmful rays of the sun is a must ingredient too!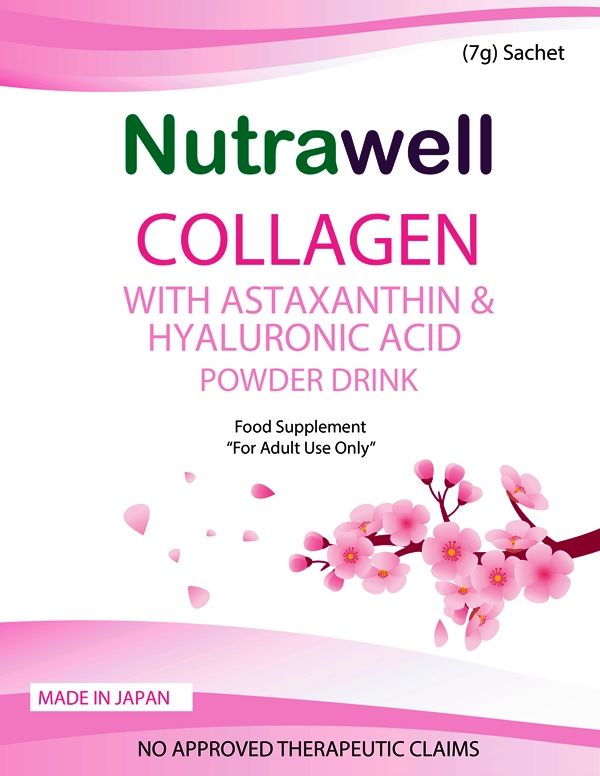 But first, what is collagen?
Collagen is mostly found in fibrous tissues such as tendons, ligaments and skin. It is also abundant in corneas, cartilage, bones, blood vessels, the gut, intervertebral discs and the dentin in teeth. Collagen constitutes one to two percent of muscle tissue. Collagen also has many medical uses in treating complications of the bones and skin. – Wikipedia
As we grow older or have a bad lifestyle, we are losing collagen in our body. It must be replaced and one way is to intake collagen via these health drinks.
What is Nutrawell Collagen?
Nutrawell Collagen Powder Mix is a dietary supplement which can give you a radiant, vibrant and youthful look. It is not the "fountain of youth" but more like a supplement to your body's needs.
What makes Nutrawell Collagen different from the other brands?
As mentioned above, they've added Astaxanthin, a well-known skin protector from UV rays and skin-damaging free radicals. If you frequently go out in the sun, then you are prone to skin damage and skin cancer. It may not be enough to just put on some sunblock, so you can drink your way to more sun-protection!
Aside from Astaxanthin, it also has Hyaluronic Acid, which nourishes and hydrates the skin for a more youthful look. Elastin is also one essential ingredient in the Nutrawell Collagen powder mix and it helps the skin retain its elasticity. Biotin boosts skin, nail and hair health. L-Cystein is responsible for lightening complexion, that is if you want a fairer skin. Vitamin C is a useful anti-oxidant, energy booster plus promotes collagen reproduction and repair.
How to use Nutrawell Collagen Powder Mix?
So easy! Just tear the sachet, either mix it with water or your fave drink, or you can take it as is by pouring it all into your mouth.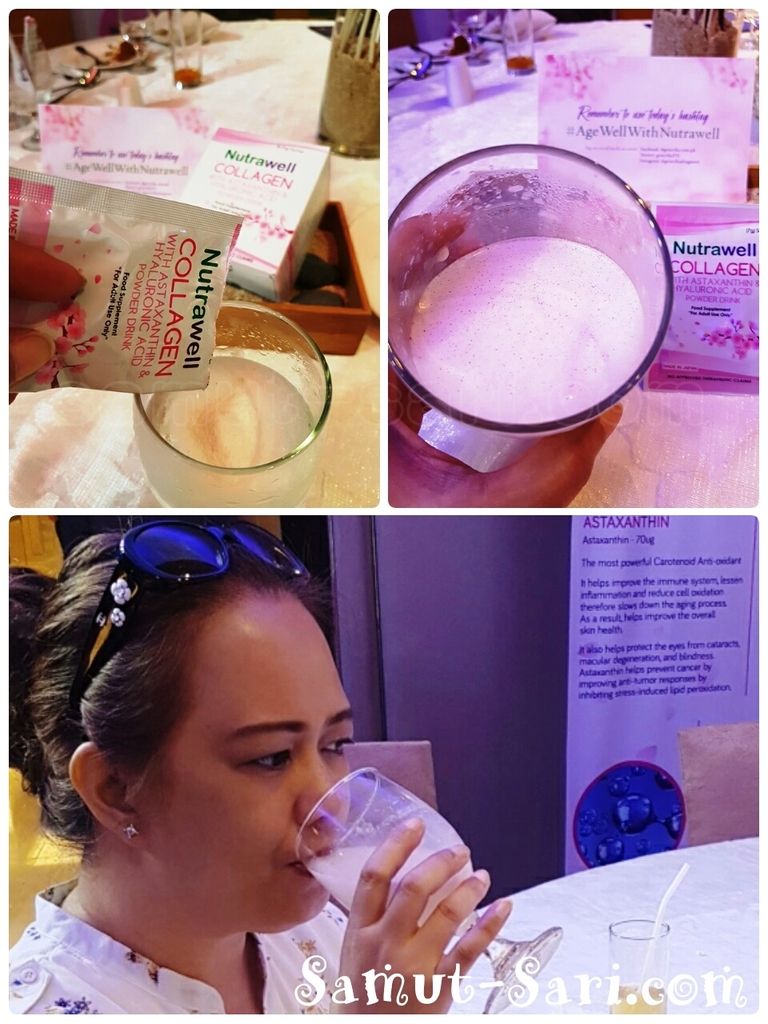 Effects of drinking Nutrawell Collagen?
If you continuously take it, you can see visible results in 7-14 days but may vary per individual. Drinking it will not just rejuevante your skin to a youthful glow but will also lower down triglycerides, bad cholesterol and sugar plus improve blood flow.
So, it's not just for beauty but also for the body.
Where can I buy Nutrawell Collagen Powder Mix?
You can buy it at any Generika Drugstore near you for only Php95.00 per sachet.
To learn more about Nutrawell Collagen with Astaxanthin and Hyaluronic Acid and/or Generika Drugstore, simply visit http://www.generika.com.ph/ or like its Facebook page at https://www.facebook.com/Generika.com.ph.
Hits: 1804