OPPO F9 will be launched tomorrow and fans are excited with the new breakthrough added in its F-series. The gradient color design alone is a big come on for consumers and with the VOOC Flash charge and the unique Waterdrop Screen design, no doubt it will sell like hotcakes!
OPPO F9 uses a gorgeous gradient color design, a first in the F series. OPPO created this design as a result of technological advances in color processes, while gradient colors in the market are already popular among young people. Previously, smartphone design using flat color profiles could be considered dull or static while with gradient color, now young users can show off their personality and attitude.
The three colors on offer are Sunrise Red, Twilight Blue and Starry Purple, with inspiration coming from nature—sunrise, twilight, and starry skies. OPPO wanted to infuse these feelings into the design of the product to provide consumers with vitality rooted in nature. Moreover, to achieve a unified design, F9 for the first time applies a gradient design on the side frame, making the sides and the back a naturally connected whole.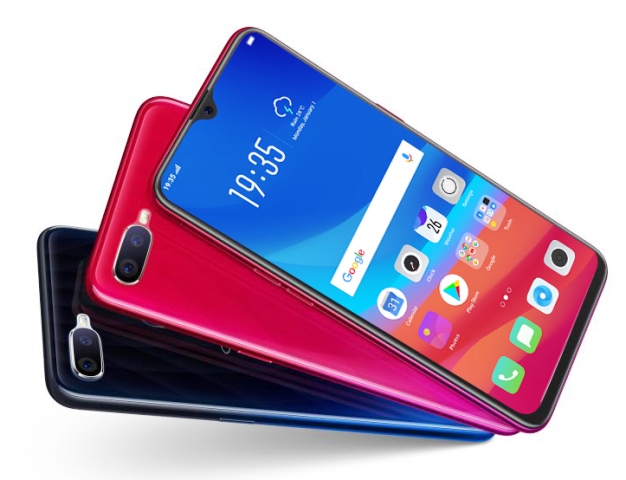 A favorite among OPPO fans, VOOC Flash Charge applies a low voltage fast charging mechanism to deliver lightning-quick charging. With its standardized configuration 5V/4A, it can achieve a charging speed 4 times faster than conventional 5V/1A charging technology. While guaranteeing fast charging performance, VOOC also ensures a safe charging process. Specifically, OPPO VOOC has five layers of protection from the charging adapter to a smartphone, including low temperature and voltage, which ensures a fast and safe charge.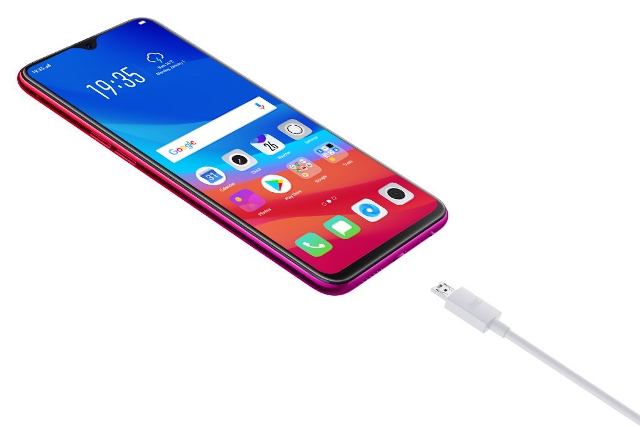 In addition to these, the device will also feature OPPO's first FHD+ Waterdrop Screen with a high screen-to-body ratio up to 90.8%. This provides a vivid, visual enjoyment without increasing the size of the phone while the high-resolution screen offers a more immersive experience to consumers.
"We look forward to introducing the OPPO F9, the successor of our best-selling OPPO F7 model, to the Philippine market," OPPO Philippines' Vice President for Marketing Jane Wan said. "Our F Series continues to develop and improve with every device, and the F9 proves to be the most powerful and innovative in its class with its VOOC fast-charging and Waterdrop Screen features. In pursuit of perfecting the art of technology, OPPO always puts the user first and the F9 is the latest product of that commitment."
For more information on OPPO's exciting products and activities, like OPPO Philippines' official Facebook page and follow @OPPOPhilippines on Twitter and Instagram.
Hits: 323