Having a perfect lawn is everyone's dream, but often not their reality! So how do you attain the perfect lawn? One way is to hire a garden professional to take care of it. Premium Pools and Gardens is one company that provides yard maintenance to help keep your lawn looking lovely. If you have the time and prefer to manage your lawn yourself, here are some great tips to lawn perfection and thick, green, soft grass!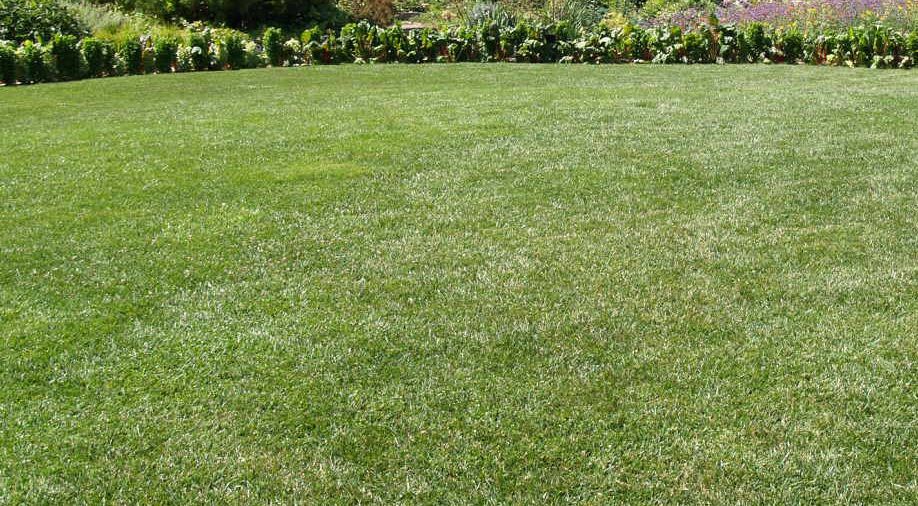 Mowing Tips
How you mow the lawn will impact how it looks. Frequent mowing will help create a greener lawn as it encourages thick growth patterns. Make sure your mower blades are sharp so grass is chopped smoothly and it's best not to mow the lawn too short. The shorter your grass the more water and herbicides it will require, so don't go too low. A good rule of thumb is to never cut more than one third off the grass height. Mowing high also makes the grass deepen its roots and the deeper the roots the hardier the lawn will be against disease. Never mow the lawn when it's wet.

Mulch
It is best to leave your lawn clippings on the lawn. This saves the work of emptying the mower catcher and it also helps to fertilise the soil. If you mow frequently the clippings will not be too thick on the ground. so they will not look untidy.
Water
The trick to a great lawn is to water it deeply and also infrequently. If you water it daily it will encourage shallow roots and will waste water. There are some simple tricks to working out if your lawn needs to be watered. Try pushing a screwdriver into the ground. If the soil resists, it's time to water. Walk across the lawn, if your footprints remain, then it's time to get out the sprinkler. Give the yard a thorough soaking when you water. Early morning is the best time to water so you don't lose water through evaporation. Don't water at night: the grass should be dry before nightfall to prevent disease.
Fertilising
The main thing to remember with fertilising your lawn is not to overdo it. Too much fertiliser will create too much growth and you will be forever mowing. The best way to establish how much fertiliser your lawn needs is to test the soil every few years. A test isn't expensive and will save you money in the long run. Testing will show how much phosphorous, nitrates, nitrogen and lime are in the soil and from there you can work out what you need to add in the way of fertilisers.
Control Pests
The very best way to avoid pests attacking your lawn is to grow a thick and healthy lawn. It's important to keep weeds down also. If you only have a few weeds you can use a dandelion fork to remove them. Keep a close eye on your lawn for any sign of pests or disease and act promptly if they appear.
Hits: 1687