A healthy lifestyle is a way to lower the risk of acquiring serious illnesses and enjoy a good quality of life. According to the World Health Organization (WHO), not all diseases are preventable, but many deaths, particularly from coronary heart disease and lung cancer, can be avoided by maintaining a healthy lifestyle. Furthermore, based on the 2021 data from the Department of Health (DOH), non-communicable diseases or lifestyle-related diseases account for 72% of deaths in the Philippines.
As a leading global brand in health and beauty retail and an advocate for holistic wellness, Watsons is inviting Filipinos to journey together toward a healthier lifestyle starting with Race for Wellness, its largest fun run yet. The run will be held on March 5, 2023, at the SM Mall of Asia Grounds in Pasay City.
Race for Wellness is open to all – whether you are a serious or casual runner, a fitness enthusiast, or a group of friends and families looking for fun ways to bond while getting more active. Participants can choose between the 5K, 10K, and 21K routes. All routes will be untimed, focusing instead on having fun and enjoying the experiences along the route. 

Participants can also look forward to fun games, live entertainment, and other surprises with cash prizes and freebies. 
A champion of health and wellness
"Watsons is leading the way in promoting and providing a complete and wide range of health and beauty products. We believe that holistic health care is more like a life approach. It does not only concern one aspect of life but everything within and surrounding it," says Jared De Guzman, Watsons Director for Customer Division.
De Guzman adds, "That's why, at Watsons, we aspire to be every Filipino's health partner. We strive to deliver all their health essentials in a convenient way. For one, we have a network of over 1,000 stores in the Philippines, all of which offer expert care through in-store pharmacists, specialists, and staff. By downloading the Watsons app on the App Store or Google Play, customers can also browse through a complete range of prescription and over-the-counter medicines and personal care products for any of their health and beauty needs."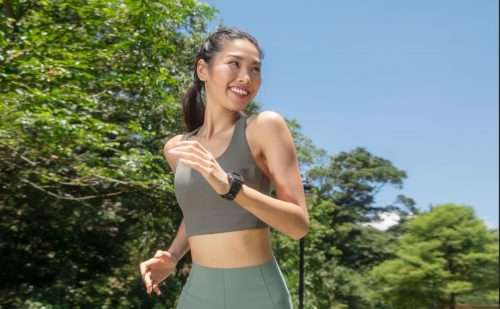 Taking the shopping experience a step further, customers can choose between Click & Collect Express where they can purchase online and pick up orders from their selected store in 30 minutes or less, or Home Delivery Express where orders are delivered right to their doorstep in 3 hours or less.
The health retailer is one with the Department of Health and medical associations in driving wellness through information and education programs. Watsons uses its expertise and resources to further promote its advocacy for a healthier Philippines. Part of the recently signed Department of Health's Health Sector Strategy 2023-2028 is to foster "a society that promotes physical, mental, and social well-being, and empowering communities and households to make healthy and informed choices."
For more information on the race mechanics and registration details, please visit raceroster.com/events/2023/66482/watsons-race-for-wellness.
Hits: 61