Welcome to the Little Black Dress Giveaway!
One lucky winner will WIN a Stretch Back Hollow Black Lace Dress!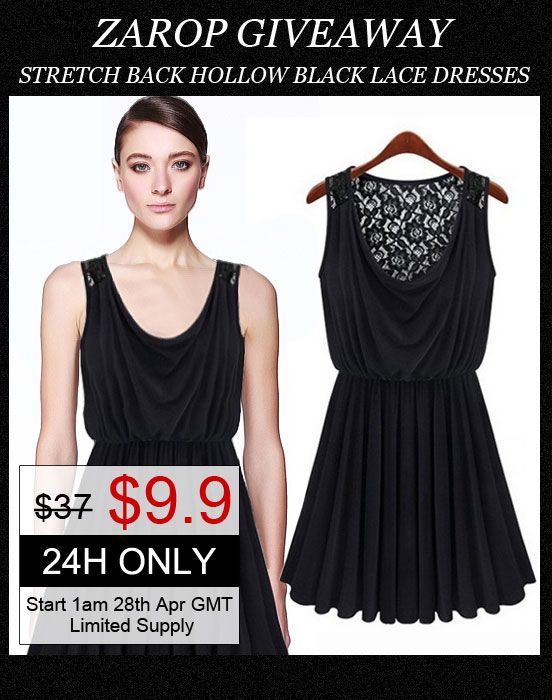 Sponsored by Zarop.com
Hosted by Mostly Together Mommy
Every woman wants to look and feel fun, beautiful, and fashionable. How better to do that than with a fun twist on an old classic?
The Stretch Back Hollow Black Lace Dress from Zarop.com offers just that.
Isn't it beautiful? It's perfect for the gorgeous spring and summer weather that is finally upon us. It won't break the bank either at only $37.00!
And for only 24 hours, starting April 28th, 2014 at 1 a.m. through April 29th, 2014 at 1 a.m., you can own the dress for only $9.90! How's that for a deal?
To enter, simply use the Rafflecopter form below. The giveaway will end on May 11, 2014 and OPEN WORLDWIDE to entrants 18+.
Please read the Disclaimer below and in the Rafflecopter widget before joining the giveaway.
For Questions, Review Opportunities or to be Featured on this blog, please Contact us at giveaways@eihdragatchalian.com or you may use our form here.
Hits: 2781