Fantastic and powerful ASUS ZenFone 2 paired with a Kenneth Cobonpue ASUS ZenLooks case design? That would be A-W-E-S-O-M-E! It would make my very affordable Zenfone 2 looking like a premium deal!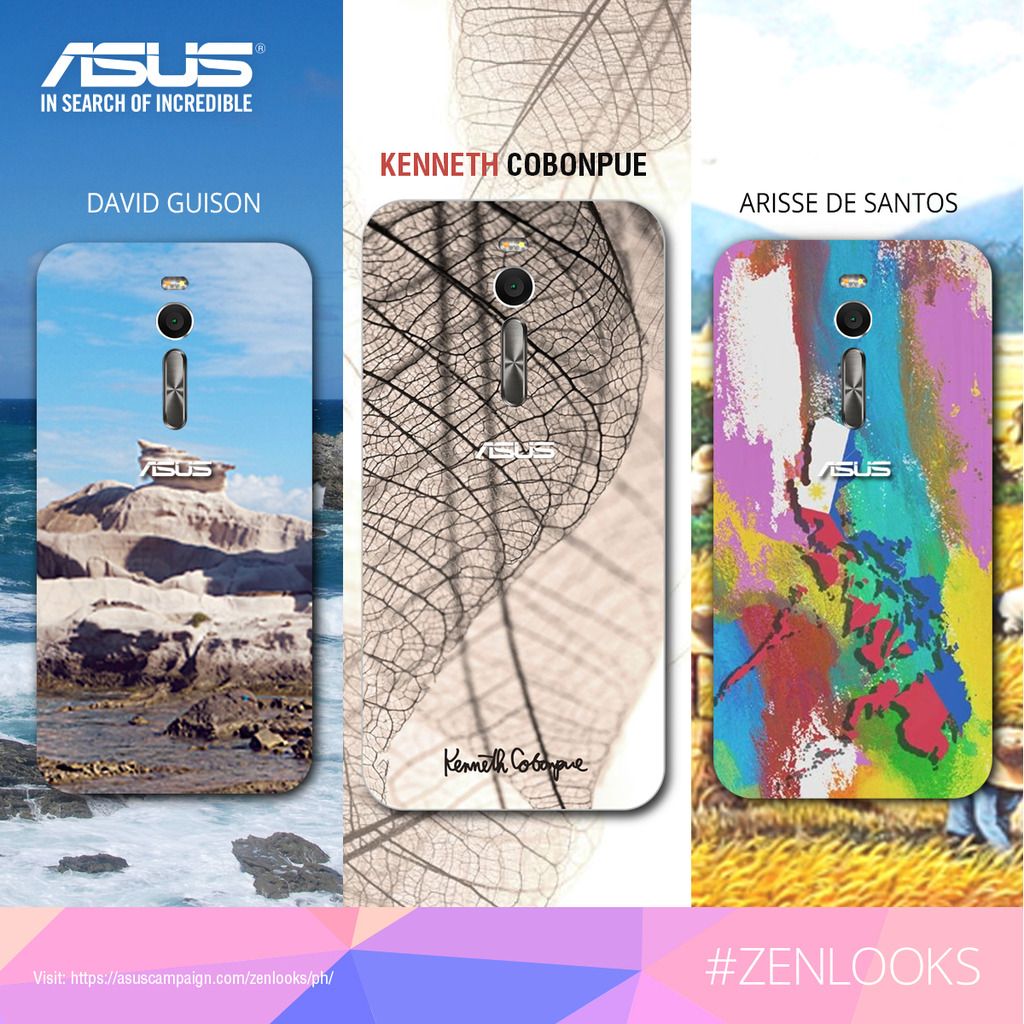 ASUS collaborates with country's premier icons for design and style for #ZenLooks
ASUS Philippines teams up with world-renowned industrial designer Kenneth Cobonpue, together with the trendsetting duo of David Guison and Arisse de Santos, for this regional competition that offers Filipinos the one-of-a-kind chance to be the designer of their own ZenFone 2 case.
ASUS Philippines has joined forces with the crème de la crème of the country's creative elite to encourage more Filipinos to showcase the diverse beauty of local culture, as well as their unique eye for design, for the #ZenLooks competition.
Internationally acclaimed and multi-awarded industrial designer Kenneth Cobonpue and style authorities David Guison and Arisse de Santos are onboard to help amplify the call for their fellow Filipinos to join in by creating their own designs for this competition, which invites individuals to submit an original case design for the ZenFone 2 ASUS ZenLooks inspired by the Philippines' national colors.
Nature's most captivating hues inspire Cobonpue
Fresh from accolades received for the outstanding venue design he conceptualized for the recently-concluded and highly-publicized APEC 2015, Cobonpue focuses his attention on the shades and shapes of nature as his design inspirations for #ZenLooks.
On partnering with ASUS Philippines for the competition, he says, "I feel humbled to be a part of a global movement that allows Filipinos to express their creative identities through a personal must-have that accompanies them in their day to day. Our mobile phones, and what we do with them, say a lot about who we are and what we love."
Admitting his personal affinity for the ZenFone 2, he declares, "It's the perfect phone for this campaign. As a designer, the ZenFone 2 allows me to express my personal aesthetic. It's very important that a device latches on to its owner's views. And as for its performance, I like that it doesn't compromise speed and promises such a rich photography experience for anyone who appreciates style."
He concludes, "#ZenLooks is consistent with my personal advocacy of creating original and unique designs while promoting local culture. It's a collaborative effort between the ASUS team and aspiring artists to produce an art piece inspired by the Philippine's iconic elements."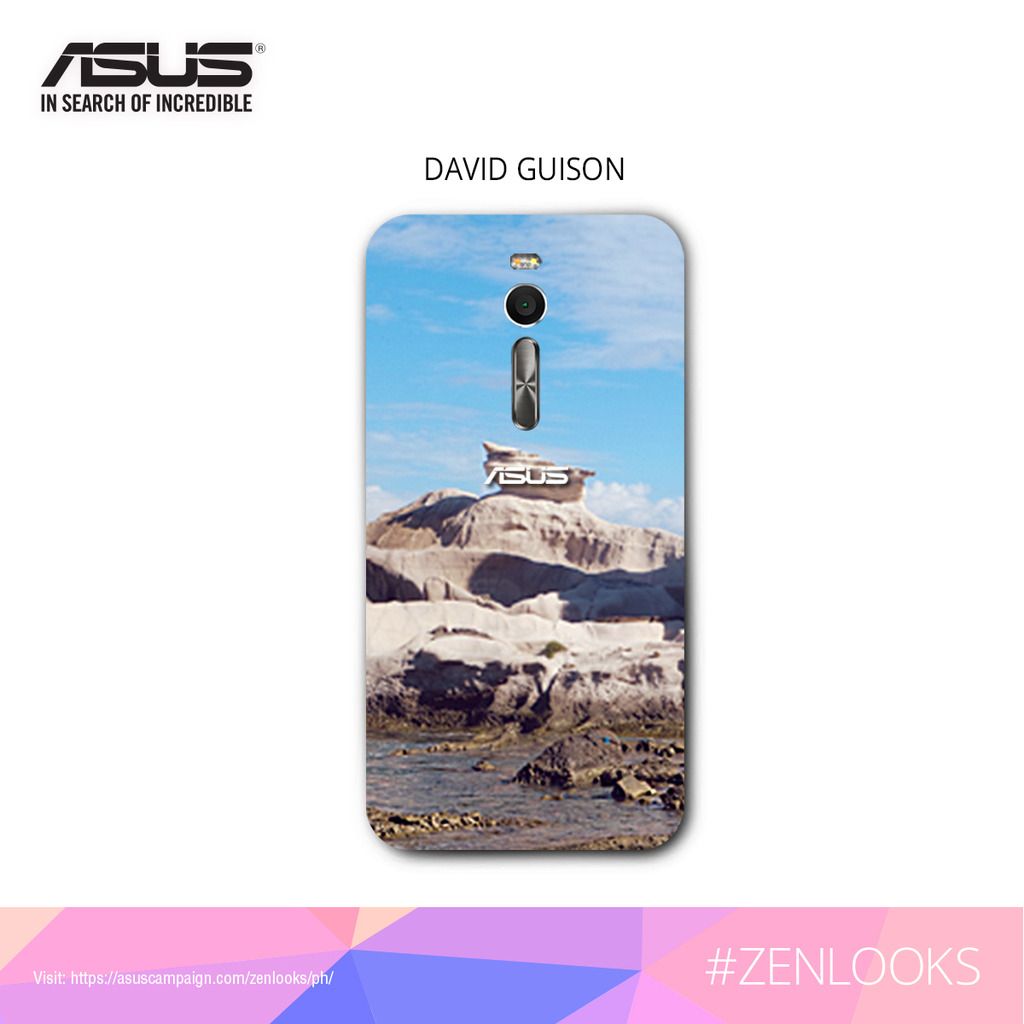 David Guison pays tribute to one of Ilocos Norte's most scenic spots
As his way of reminding himself that the Philippines has so much to offer in terms of beauty and travel experiences, Guison zoomed in on the Kapupurawan rock formation in Ilocos Norte, admittedly also one of his favorite scenes, for his case design. A travel enthusiast himself, he reveals, "I always feel the need to document everything, so this image is a note to myself that there are 7,107 islands in the Philippines to explore."
Having previously worked with ASUS as an intern, Guison shares, "I am very honored to be working with ASUS again as I have a deep appreciation for the brand. The ASUS ZenLooks campaign inspired me so much as well since I love travelling and capturing everything – which also makes the ZenFone 2, with its superb camera, a great phone match for the campaign." And with his many blog followers, this stylephile is likewise excited to encourage others to express their own brand of creativity through the competition. "My readers are very talented and they have a keen eye for style, so I'm sure they will rock this design contest by ASUS. Plus, it's not every day you get to collaborate with such an established brand."
It's a play of watercolors for de Santos
The lifestyle blogger harnessed her love for watercolors in her ZenFone 2 case design. Commenting on the strong platform the competition provides for creative self-expression, de Santos says, "#ZenLooks is a great springboard for Filipinos to showcase their skills and creativity, not to mention pay tribute to the beauty of our country for the whole world to see. It also doesn't hurt that they're encouraged to do this with the ZenFone 2, which is classy and sleek and can match any personality or mood."
She encourages her readers to add their personal touch to their case designs. "Envision what you want for the final look, and embrace the opportunity to use your creativity to show everyone why the Philippines is worth experiencing."
Road to #ZenLooks: Incredible Catwalk featuring Kim Jones
Following a global introduction that launched an exciting design partnership with Italian vlogger and YouTube personality Marzia Bisognin (better known as her handle "CutiePieMarzia"), #ZenLooks likewise took off with a regional prelude highlighting a collaboration with Filipina-British fashion icon Kim Jones, which saw the popular blogger and style connoisseur going on a whirlwind 7-photo sartorial journey across seven countries in Southeast Asia in seven days with ASUS to unravel the region's ultimate fashion story using the ZenFone 2.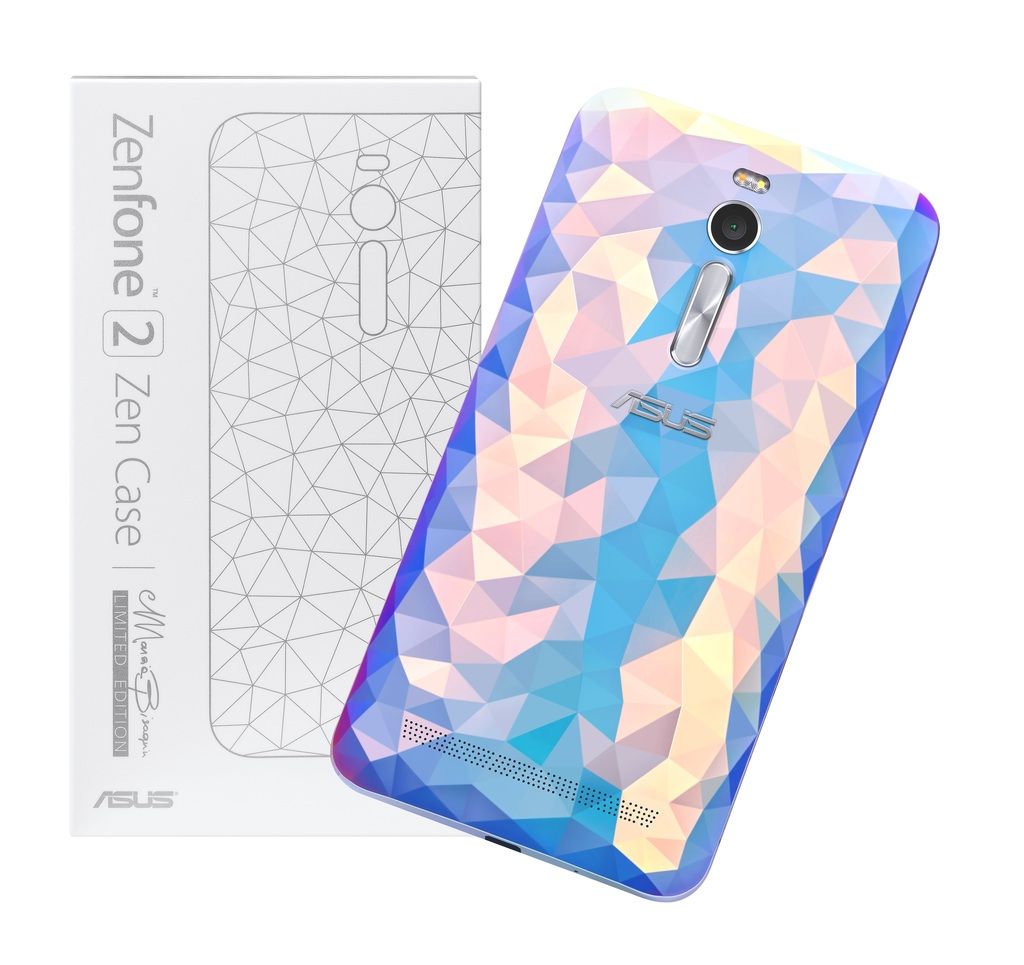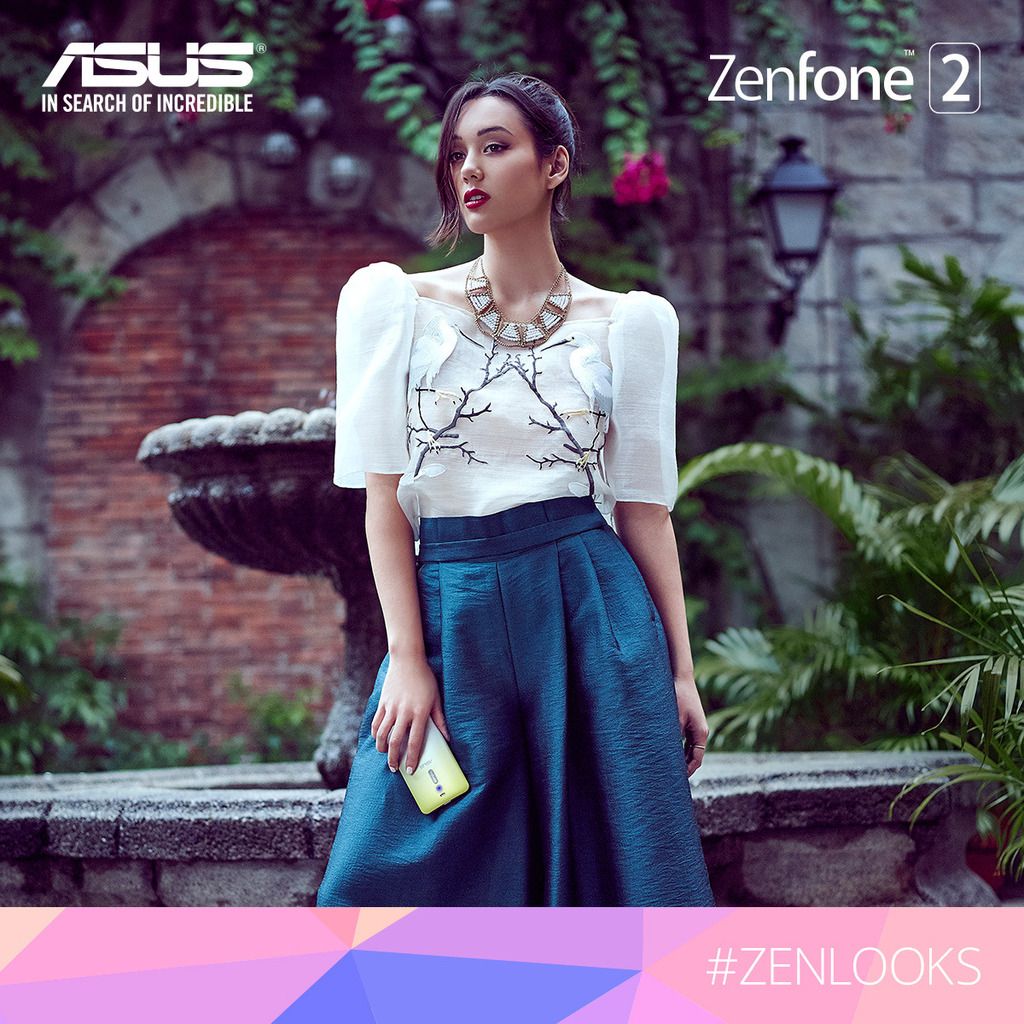 Cobonpue, Guison, and de Santos all laud ASUS' choice of Jones as the campaign's regional ambassador. "Kim Jones as a style icon seamlessly displays what it means to travel in style. She reflects the caliber and passion of this beautiful campaign." Guison agrees: "Kim has consistently produced quality content for her brand and she outdid herself yet again with this campaign. I enjoyed following her adventures with the ASUS team. One day they were in the busy mosques of India, the next day they were in the floating markets of Vietnam. It was exhilarating!" De Santos adds: "Her classy and sophisticated style sense makes her the perfect fit for the Incredible Catwalk."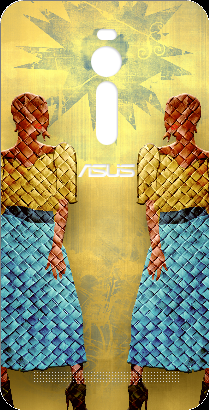 ASUS ZenLooks Week 1 Winner- Warren Carlo Trinidad
Over 4,000 design submissions from the Philippines so far
With influential and talented Filipinos the likes of Cobonpue, Guison, and de Santos now joining the campaign, ASUS Philippines Marketing Manager Jamie Zaldivar is confident that the competition will see an increasing representation of Filipino creative minds.
"To date, we have already received over 4,000 amazing case design submissions from the Philippines," she says. "We have always experienced great support from Filipinos every time we launch global and regional campaigns, and this is certainly no different. It's a great testament of how we as a people are passionate about being part of a creative movement."
With just 2 weeks to go before the competition comes to a close, Zaldivar calls on Filipinos to get creative and join in. "Not only will you get to express yourself and your love for your country – you'll also get to share it with the world. Plus, awesome prizes from ASUS Philippines are up at stake." These include a ZenFone 2 deluxe (worth Php17,995) and the limited edition case designed by CutiePieMarzia for weekly winners; and, if chosen as the Grand Winner, the chance to collaborate with the ASUS design team to have his or her winning case design manufactured.
Zaldivar concludes, "We hope that Kenneth, David, and Arisse's designs will inspire other Filipinos to keep the entries coming. We are so excited to have these three onboard as together, they represent and advocate the best of Filipino design, style, and culture, culled from their individual perspectives and experiences."
Deadline for submission for the #ZenLooks design challenge is December 6. To join and create your entry, visit the #ZenLooks Facebook Application at https://asuscampaign.com/zenlooks/ph/.
Click here On How the ZenLooks design challenge works
About the ZenFone 2
The ZenFone 2 delivers a world-leading photography experience and a powerful all-round performance, all while looking luxuriously stylish. It packs:
• A 13MP/5MP PixelMaster Camera that captures stunning, high resolution photos with zero shutter lag.
• Industry-leading Low Light mode to capture up to 400% brighter photos at night, or in low-light, without a flash.
• Real Tone flash to ensure warm skin tones and accurate color.
• Backlight (Super HDR) mode to capture vivid, evenly-exposed photos in challenging backlit scenes, ensuring 
foreground subjects stand out clearly and are free of shadows.
• Selfie Panorama to capture wider angel selfie photos, allowing group shots.
• For those seeking fine-grained control over camera settings like ISO, shutter speed and more, Manual Mode offers users a DSLR-like experience right on their smartphone.
• A gorgeous all-new ergonomic design with a bright 5.5-inch Full HD IPS display.
• A super-fast 2.3GHz 64-bit Intel Atom processor with 4GB RAM and 4G/LTE connectivity.
AVAILABILITY
Zenfone 2 is available in all authorized resellers nationwide. Please contact your local ASUS representative for further information.
About ASUS
ASUS is a worldwide top-three consumer notebook vendor and maker of the world's best-selling, most award-winning motherboards. A leading enterprise in the new digital era, ASUS designs and manufactures products that perfectly meet the needs of today's digital home and office, with a broad portfolio that includes motherboards, graphics cards, optical drives, displays, desktop and all-in-one PCs, notebooks, netbooks, servers, multimedia devices, wireless solutions, networking devices, tablets, smartphones and wearables. Driven by innovation and committed to quality, ASUS won 4,326 awards in 2014 and is widely credited with revolutionizing the PC industry with its Eee PC™. ASUS has more than 16,000 employees around the globe with a world-class R&D team of 5,200 engineers. Company revenue for 2014 was approximately US$14.5 billion
Hits: 363