What makes James Reid so popular is his winning moves. Saw him at the recent Century Tuna event where he was launched as the newest endorser and boy we were mesmerized! Girls weren't able to contain themselves and we even waited if James will show off his six pack! Though, to our disappointment hahahaha..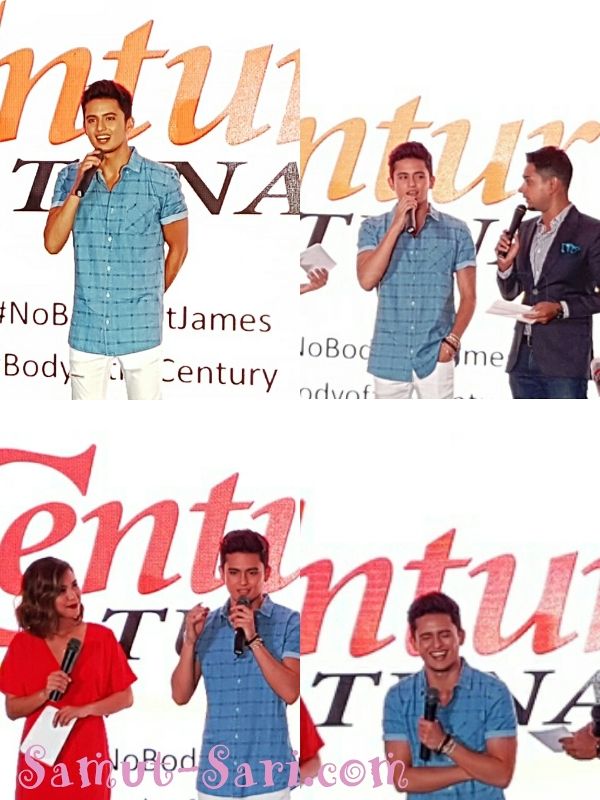 After a big reveal that showcased a body reinvented by Century Tuna, stopped EDSA traffic, and sent fans on a social media frenzy, top actor James Reid appears anew in a TV commercial that gives a glimpse on how thinking like a champion has brought him to where he is now.
There's no denying that James Reid is one of the hottest young actors today. He's a social media phenomenon—with millions of followers online, not counting the various fan accounts that his devoted followers set up. The highly bankable love team JaDine, in which he is paired with his reel and real life partner Nadine Lustre, has sent their legions of fans in a frenzy, whether in mall tours, concerts, meet and greets, and even online where they are constant trending topics.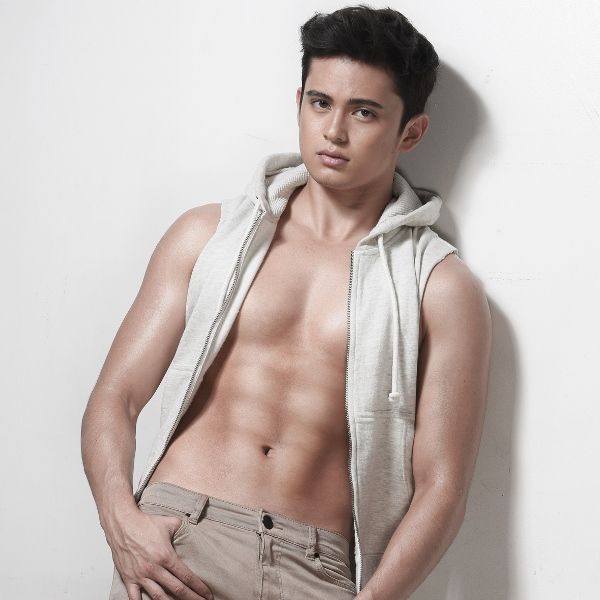 There are his chart-topping albums including Reid Alert which hit certified platinum level status last May. Then there are his box-office film successes—the 2014 romantic comedy and his launch movie Diary ng Panget; and Talk Back and You're Dead, the teen romance flick that followed a year later. No doubt, his biggest hit to date is On the Wings of Love, the top-rating primetime series with Nadine that kept viewers glued to their TV sets until its sensational finale.
Clearly, James Reid is on a winning streak and his steady career path is one that is marked by a succession of winning moves. Recently, he joined the ranks of Anne Curtis and Derek Ramsey as endorser of Century Tuna, the country's number one tuna.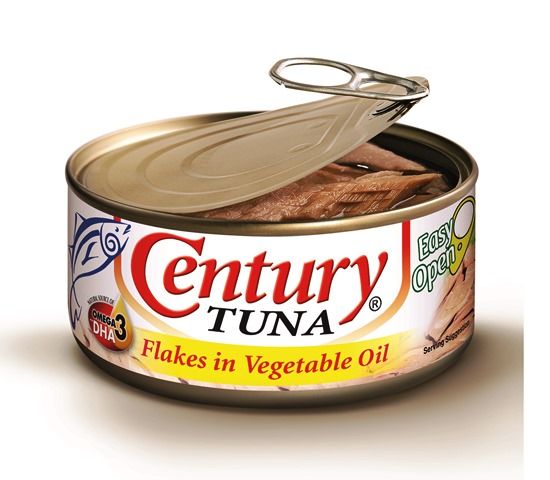 Becoming part of the Century Tuna family has certainly paid off for the young hunk. He is presently at his fittest—sculpted abs, toned muscles, firm biceps—which can be attributed to a rigorous fitness regimen and a proper diet consisting of good protein that Century Tuna can provide. It's no surprise then that James headlines their latest campaign, where he appears in a series of sizzling television commercials: the first, a TV spot focusing on metamorphosis that sent his fans in a frenzy and created a sensation; the second, which is presently airing, revolves around the idea of commitment and loyalty.
Century Tuna couldn't be happier for having James in its roster of celebrity endorsers. From the very beginning, they already saw a champion in him. "His story is truly inspiring," said Greg Banzon, Century Tuna General Manager. "It speaks of transformation, the relentless desire to improve oneself. It's a winning formula that brings many positive lessons for everyone: perseverance, keeping the faith, while staying humble and true to yourself—qualities that make James a true role model."
Meanwhile, for James, it's really all about trust. "I liken it to a championship game," he reveals. "If you want to win, you naturally want to surround yourself with a teammate you can put your total faith into. That to me is Century Tuna, and I can't think of any other name that I'd trust to keep my body fit."
With bated breath, we watch as James continues to transform—from a teen heartthrob to a more mature actor with the determination, the attitude and the body to conquer and win in the challenging world of show business.
Hits: 457