I've been a fan of MYMP ever since their album "Soulful Acoustic". My hubby knows my fave kind of music so he thought it was a great present for me though there wasn't any occasion,lol. He said I need to change the version of my fave Police song coz I sounded like a broken record singing the same old tune every now and then. Alas! MYMP's version of "Every Little Thing (He Does is Magic)" proved to be a winner!
I haven't gotten over that particular album yet and so with the succeeding ones, I simply love all their songs! Now, here come's another "must see" and "must hear" album – MYMP The Unreleased Acoustic Collection. I just gotta have this!
Good thing I spotted a blogger friend promoting this. And guess what? I'm on the list of bloggers who will cover the launching of this new album! Yey! Isn't this a dream come true? Would love to meet the band I've been hearing so much for so many years now!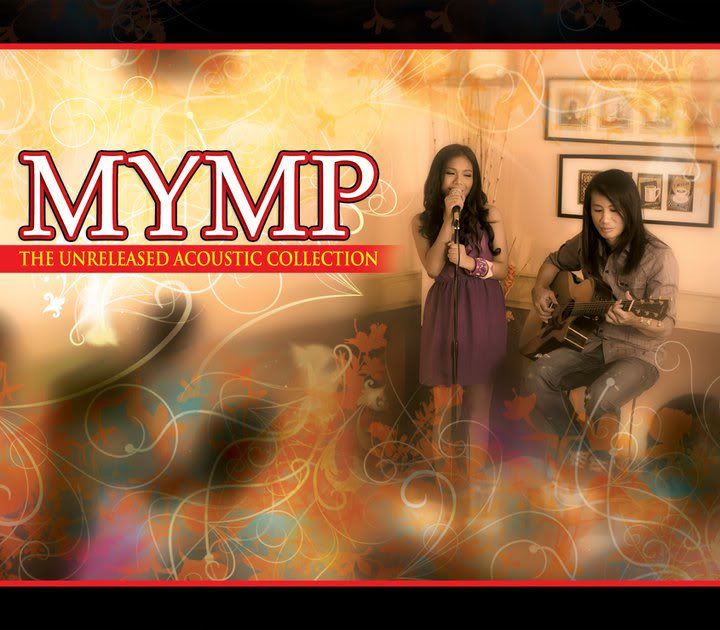 For those of you fanatics, MYMP The Unreleased Acoustic Collection is available at every Odyssey Music and Video stores near you. Thank you PolyEast Records for making this happen. The album costs only P299.00 so don't go for those pirated versions. Let us support the Philippine music industry and buy original cds/dvds..
If you're interested in MYMP and their newest album The Unreleased Acoustic Collection, there is a scheduled album launching on May 8, 2011 (Sunday),5pm at the Atrium of Robinsons Manila. The band will play so you better get there before it starts. It's a public area and I bet tons of fans will flock the launching.
I know it's Mother's Day on Sunday. Why not bring your moms to the place and let them enjoy the acoustic ambiance with MYMP. After that, you can treat her to a nice dinner. This way, it's like hitting two birds in one stone hehehe..
I'll definitely be there. Don't wanna miss this once in a lifetime opportunity (for me) lol. It's not always that I have this "day off" with my online work. Besides, hubby and the kids might follow and surprise me with something ehhehe..
See you there!
Hits: 1575