I haven't been able to post here for such a long time, so I'm doing one now. Since this blog is all about beauty inside and out, here's one that you will surely wanna try.
I've been having my hair coloured since I was in high school, so you can't imagine how much damage it has gone through all these years. Thus, this dilemma has prompted me to look for products which could make my hair breathe, be beautiful, soft and shiny.
Mind you, every time I go out, I combed through all beauty shops and always end up buying one or more products. Well, it's not just for my hair but for my whole bode, from top to bottom. My room, including the bathroom, are all so full of products and some of them I haven't even tried yet, lol. Guess, you could say I'm a shopaholic of beauty products.
Anyway, one day I was reading an article about essential oils that can make your hair stand out, even if it's so damaged by chemicals and frequent styling. Of course I had to find it and eventually bought one.
As you can see, the
Organix Moroccan Argan Oil
bottle is not as full because I've been using it for 2 months now. I just forgot to take a pic before I sprayed some on my hair, lol.
Product Details: Organix Moroccan Argan Oil Weightless Healing Dry Oil Spray
Anti-Frizz Oil
Ingredients: Cyclomethicone, C12-15 Alkylbenzoate, Argania Spinosa (Argan) Kernel Oil, PEG-12 Dimethicone, Phenyl Trimethicone, Parfum< Size: 118ml – 4 Fl. Oz
Price: $10.79-$11.00
Hair Types: Straight, Wavy, Curly, Colour Treated
Frequency: Can be used daily
Observations:
The oil is golden in colour and light liquid, not heavy cream-like
Been using it every day for a month now but see the image above, I only used like a bit of it. Meaning, this can last for months on end. Talk about huge savings!
Doesn't smell like oil at all! It has this perfumey scent on it which won't harm nor dry your hair
True to it's word – once you spray it on your hair, it's weightless. Unlike other oils in the market which you could really feel there's a dead weight on your tresses
Not greasy and there will be no trace whatsoever
You can use it before you shampoo therefore preventing dryness after washing
It makes combing a lot easier because it soften the strands and eliminate tangles
Tames frizzy hair and those that stands out when it's not supposed too, lol
No more split-ends because it somehow repairs and mends them
You can still style your hair and this oil will protect it from damage and dryness
Safe for coloured and chemically treated hair
End result – shiny, soft and smooth to touch hair!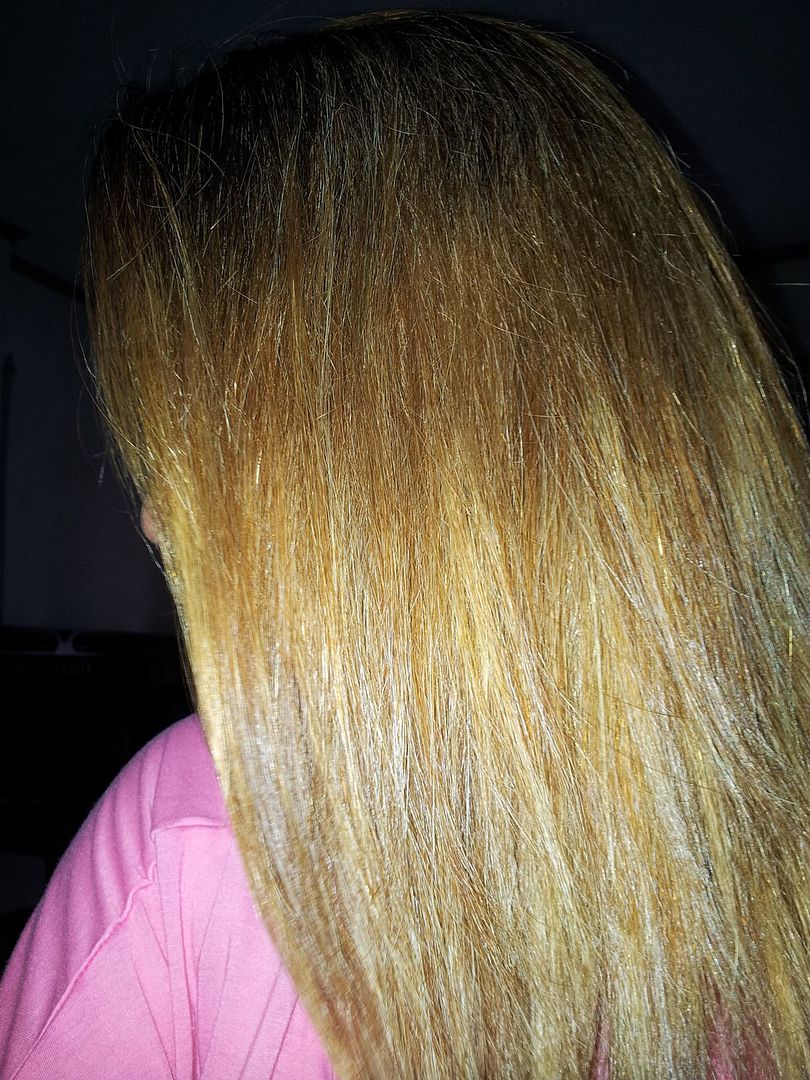 The photo above was taken the first time I used it. I had a blond hair and you can be sure that it's awfully dry and brittle. Well, it has been through a lot and I say a lot. But, when I sprayed on the middle and lower portion, see the shine and it does look a bit softer than usual.
I was indeed amazed and have been using it since day one! See improvement below.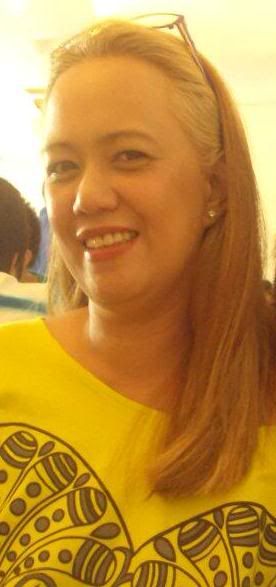 If you wanna try this, the complete line of Organix Moroccan Argan Oil is available in leading department stores, Ebay, Amazon, Health stores and more. Check out their site at Organix to find out more.
Hits: 210