Girls in our family line, young and/or old are blessed to have great skin. If there's one thing we were not stressed about during puberty, it's acne. Our boys on the other hand, were not so lucky because zits sprouted like wildfire even on their backs. This generation, the only teenager is my eldest son and unfortunately, the "curse" is back with a vengeance!
Since I've never had this acne breakouts, I had to turn to my nephews who had gone thru the ordeal for any sound advice. They've tried a lot of brands during their "acne days" but to no avail so they resorted to frequent trips to the derma. For some, they said derma prescribed meds were effective but pricey and the others went back and just got contented with drugstore brands, with little to no solution offered.
As for my son, we did try several products, many gave no relief, some pricey brands helped but didn't totally eliminate the root cause, we went to the derma but his skin didn't respond to their own products and pricking is out of the question 🙁
In short, we continued the journey to the land of hope!
But lo and behold! Last September 29, I was invited to the launch of ProActiv's First Filipina Ambassador, naming actress-comedienne Alex Gonzaga as their local face and brand endorser.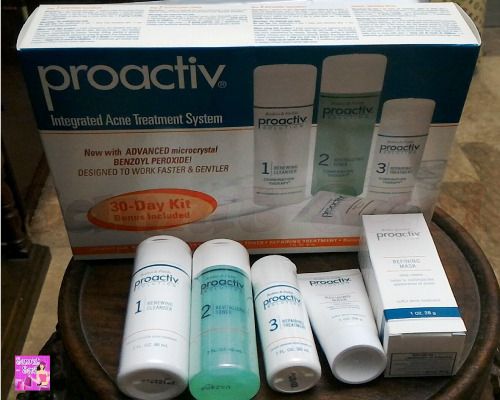 Hollywood stars are raving about the "magic" of ProActiv, I got curious and had this feeling that this might be the solution my son and I are looking for, thus went to the venue with high hopes!
If you want to know what happened during the event, please visit my other post – Alex Gonzaga – The First Filipina Face of Proactiv.
Now soon as I got home, I blabbered in excitement and the next day, it's testing time! It was the perfect time also because as you can see in the image below, on my son's nose was a pesky cystic zit!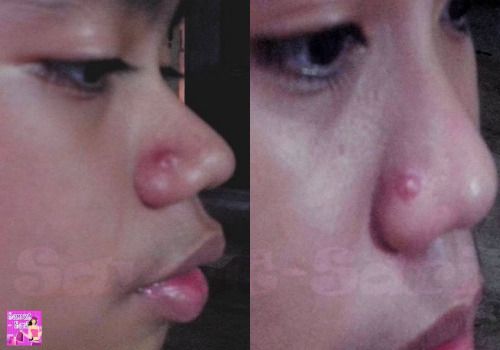 LEFT: DAY 1 – RIGHT: DAY2
It was taken the day we started testing (left) and a day after (right), armed with tons of info re the product, we then proceeded.
His skin has this ability to resist treatment, one huge dilemma of a mom with a budding handsome young man (*wink). But, the day after following the easy-peasy Proactiv 3 Step System, we saw a glimpse of HOPE! Now, I would have taken a daily photo of the development but if you know teenagers, more so boys, they really don't like being fussed around especially their faces. "You're ruining my reputation, mom!" – my son grumbled, lol…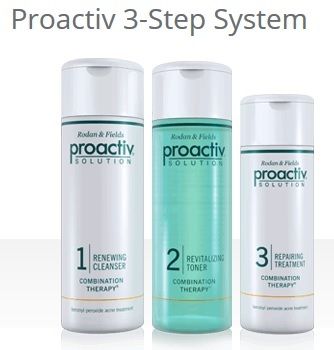 The photos below were all I could take 5 and 6 days after since we started and off he went to his business of girl-hunting, ahem!
The thing is, though it didn't totally disappear right next day after the first treatment (perhaps coz of the size and infection), it did subside and cleared the ugly red gooey bump after 7 days. Plus, there were occasional pimples, one or two at a time and easily gets cleared once we apply ProActive.
Lighting on the photos below may be better than the first 2 images above, but you can see clearly that his skin has improved and pores are minimized. We're on our 3rd week of treatment and since I got the 30-day kit, hope this post can be updated by then.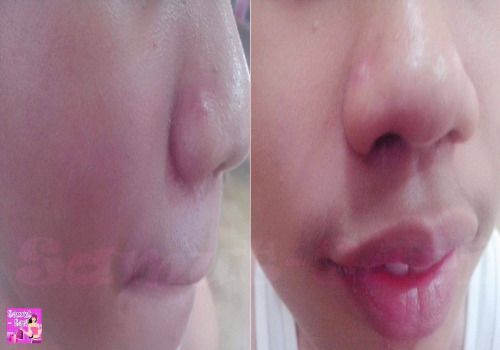 Alas, I can rest for the search is over! My son is back to his normal routine with confidence level back up.
For parents who have the same dilemma with their teens dealing on acne problems, this may just be the solution you're looking for!
Proactiv is available in 30-day kit (P 2,495.00) and 60-day kit (P 3,995.00) and is exclusively distributed at all Watsons nationwide.
What's great about this is that they have included a Refining Mask which is a leave-on spot treatment at night for better complexion in the morning. Try IT!
You can Check, Like and Follow Proactiv Philippines at:
Website: http://my.proactiv.com.ph
Facebook: http://www.facebook.com/pages/Proactiv-Solution-Philippines/219277720192
YouTube: http://www.youtube.com/user/proactivph
Twitter: http://twitter.com/ProactivWorks
Hits: 1580