I'm one picky gal when it comes to my intimate apparel. Please don't hate me when I say that I only buy expensive undies (ones that I can still afford, lol) because they're made of high quality materials, comfy, stylish and most of all, can last many years, well provided they're well taken cared of. Believe me, most of my undies including Wacoal are 3 to 4 years old, hahaha and they are still in great condition! Practicality wise, you get to save money because you don't have to buy a new one every few months due to wear and tear.
When I learned that Wacoal will launch the new Sports Bra Collection, grabbed the opportunity and I'm so glad I did!

Guests were ushered into a room full of the new sports bra line, got measured and fitted.. Each got a different design based on her correct size. Then, we were treated to a sumptuous buffet where I lost count on how much carb I've consumed hahaha. We were a happy bunch of gals, lol!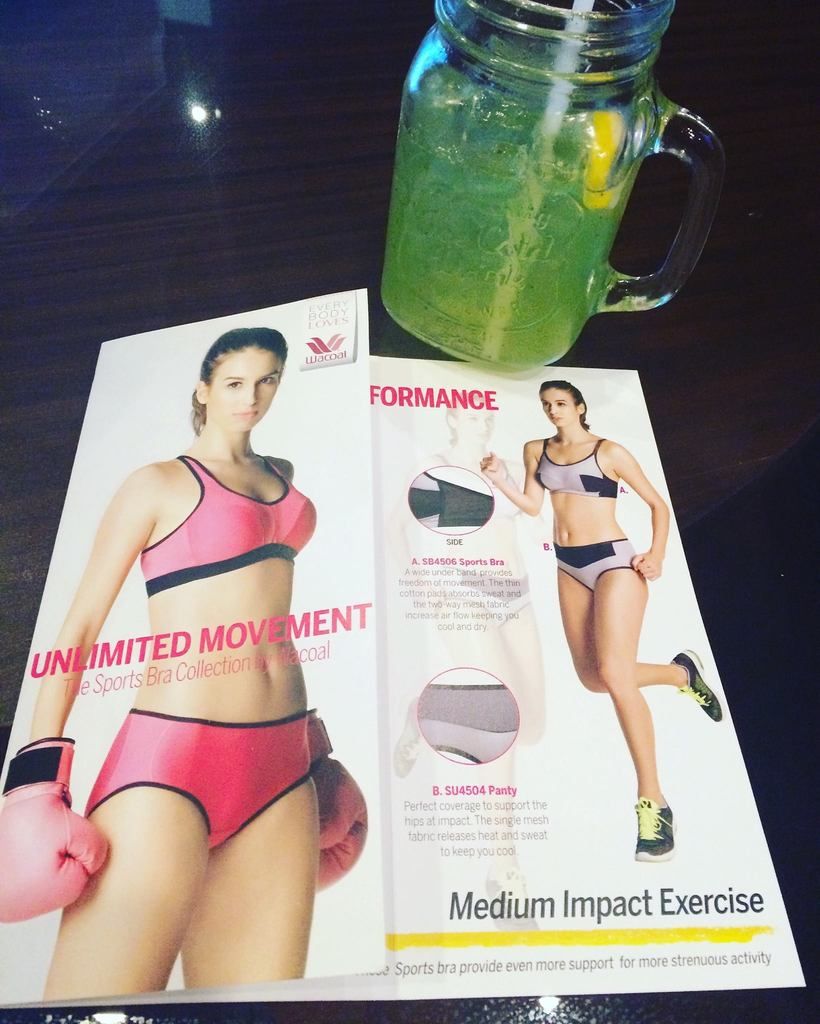 The Wacoal Sports Bra Collection was introduced to us by Ms. Elmie Cadungog – Marketing and Merchandising Manager for Philippine Wacoal.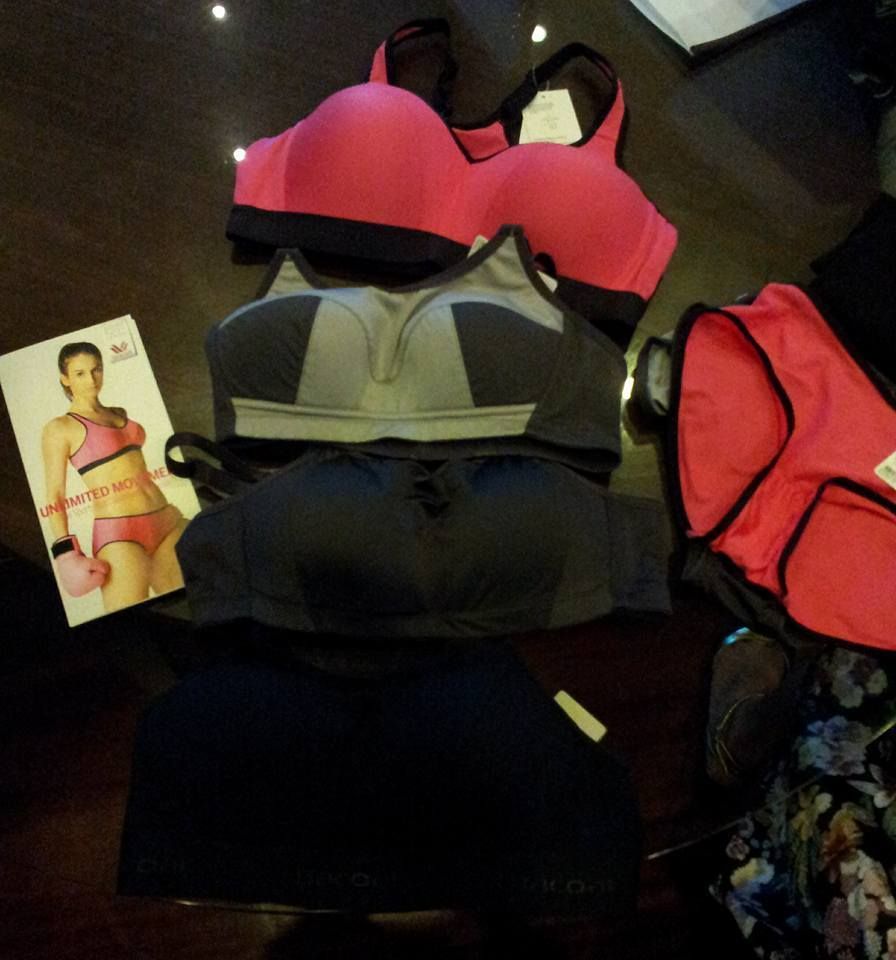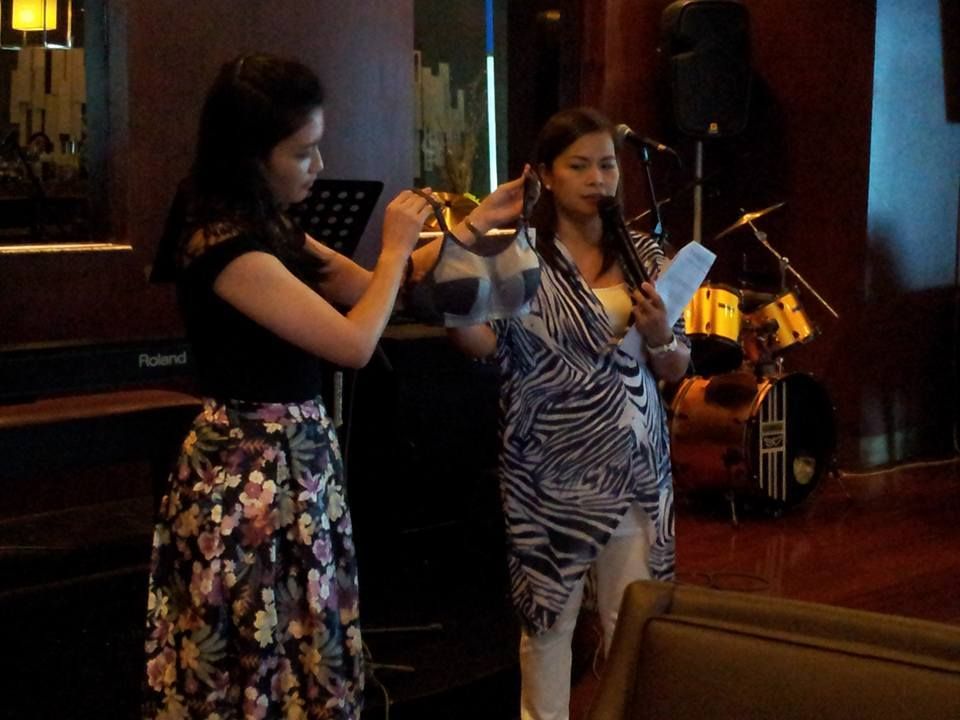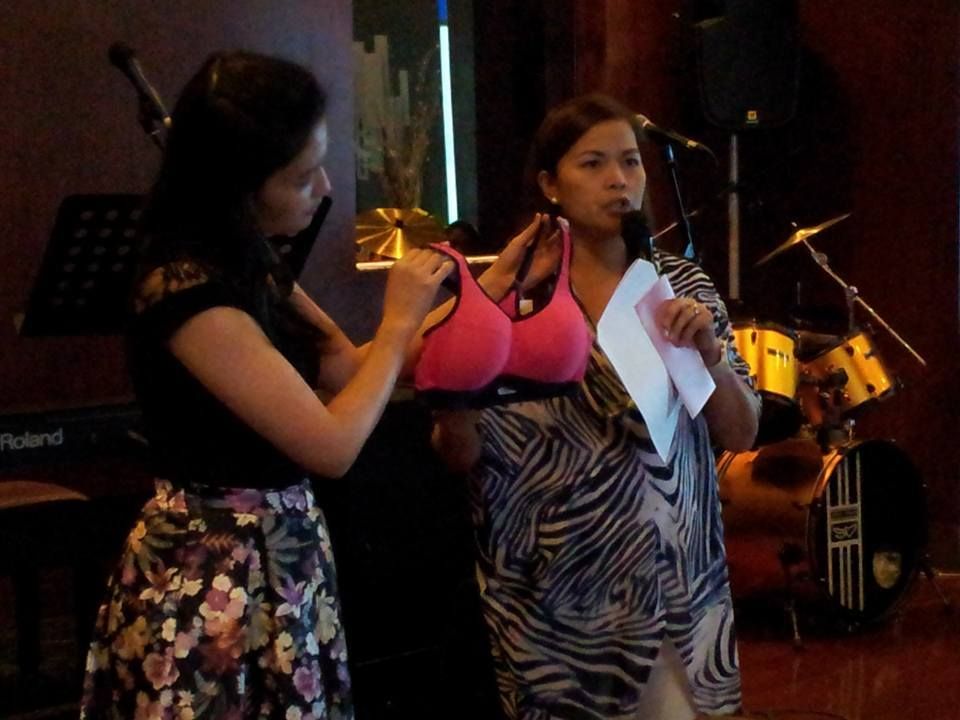 Click the link if you want to see the FULL Wacoal Sports Bra Collection
Then, we all went to the lobby and watched Ms. Kris-belle Mamangun of Ballet Philippines in action wearing one of the sports bras. I was truly amazed at how flexible and comfortable she glided from the top of the escalator and well, just take a look at the images below, #UnlimitedMovement indeed! and oh, that killer ABS!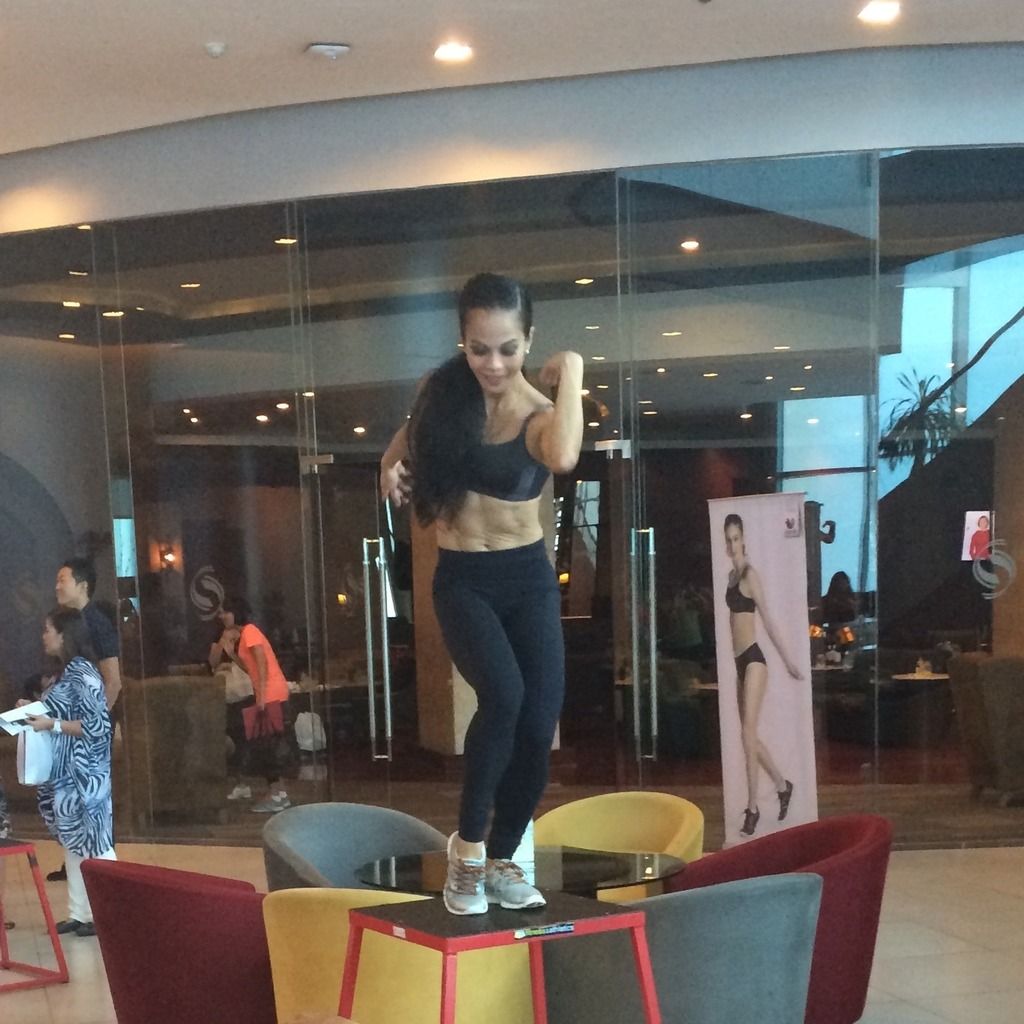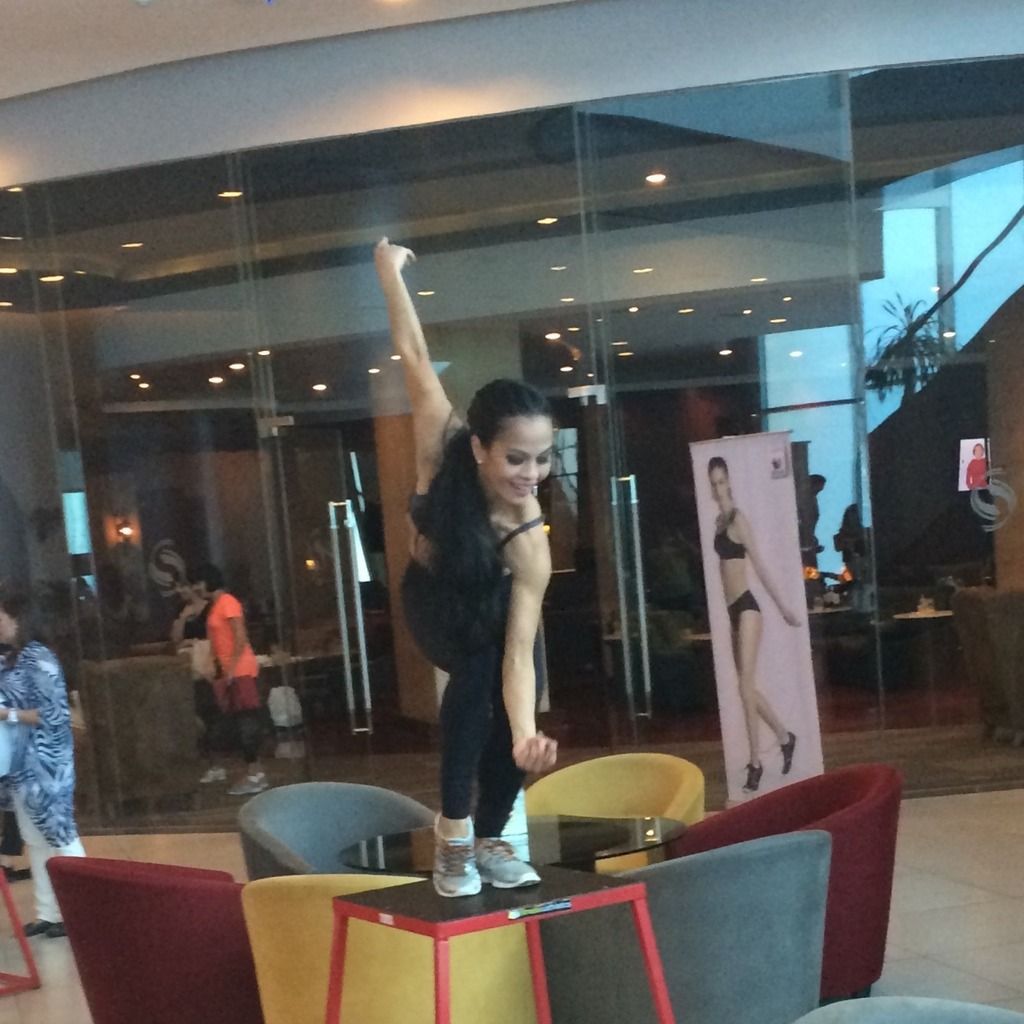 Next stop, some of us went to try the Bamboo Wand Movement, Virtual Golf and other activities while wearing our sports bras. You can really feel the needed support and I didn't see boobies jiggling up and down (pardon the terms lol) while doing the exercises.
Lastly, nothing beats a trip to the spa! yey! A girl needs some pampering after those activities, agree?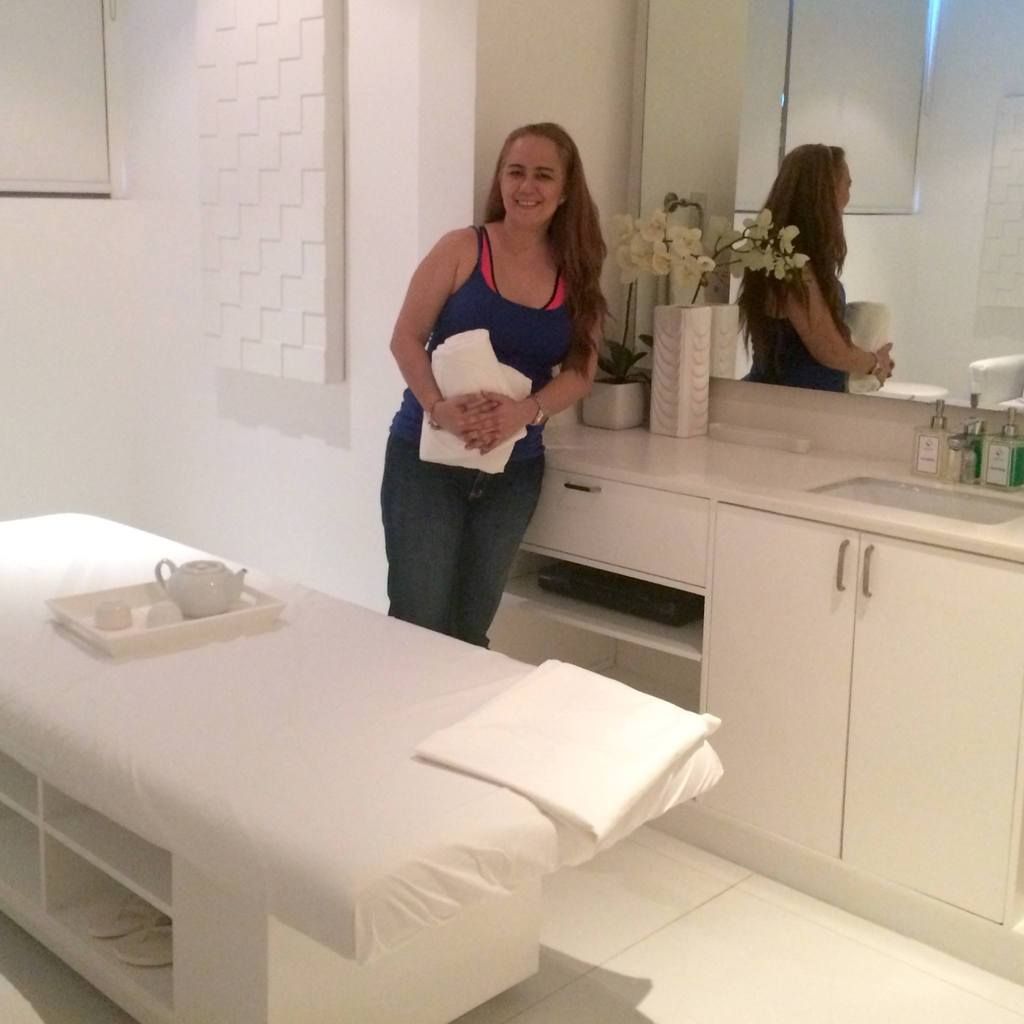 Got this Wacoal High-Impact Sports Bra – it's padded, racerback which provides full support and confidence when doing intense workout like high-intensity dance exercises, boxing, and running. This bra also has compression features that allow breasts to move in unison with the torso and minimize the bouncing movement.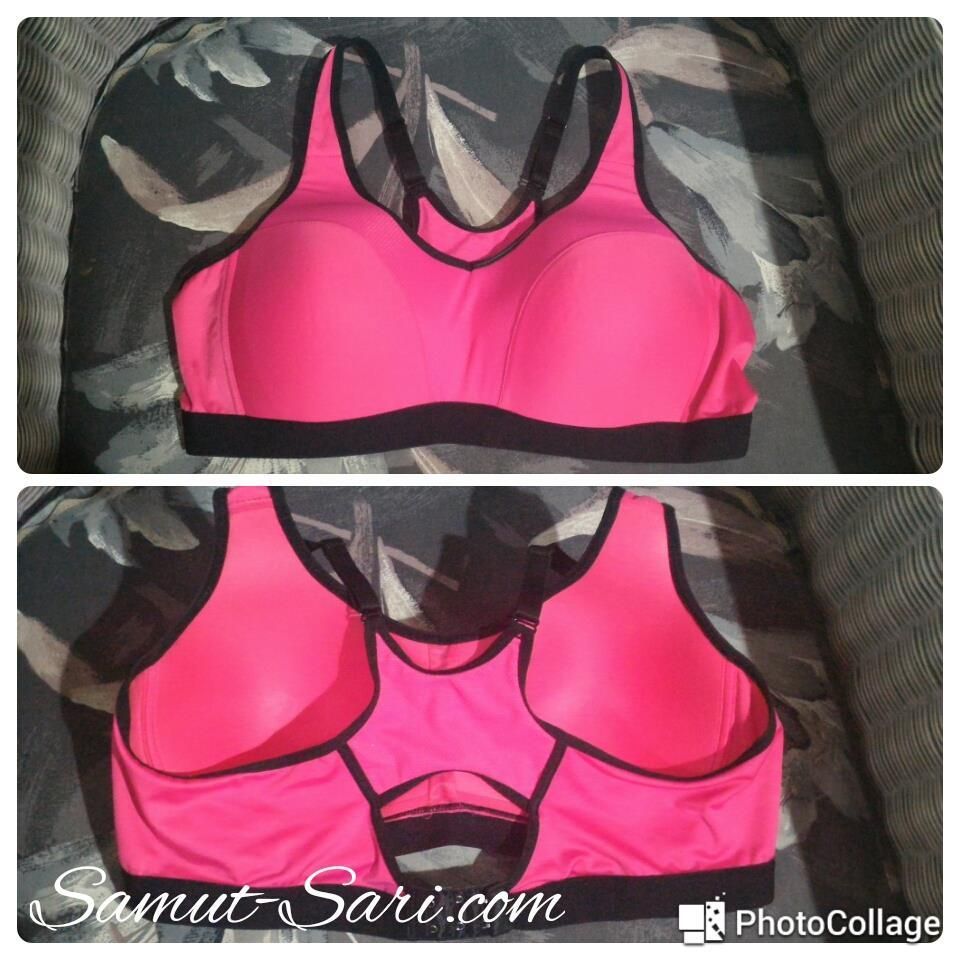 WHAT I LIKED:
The intricate design suits the kind of workouts I do – running and dancing
Pricey – yes, but as I mentioned at the start that I'd rather pay a bit more and enjoy all the benefits for many years than waste money buying every now and then with non-quality, cheaper alternatives.
Color is a perfect match with any of my leggings/shorts and running/rubber shoes.
I hate it when quality is sacrificed as well as comfort. With this sports bra, I get everything perfect – high grade fabric and comfortable design!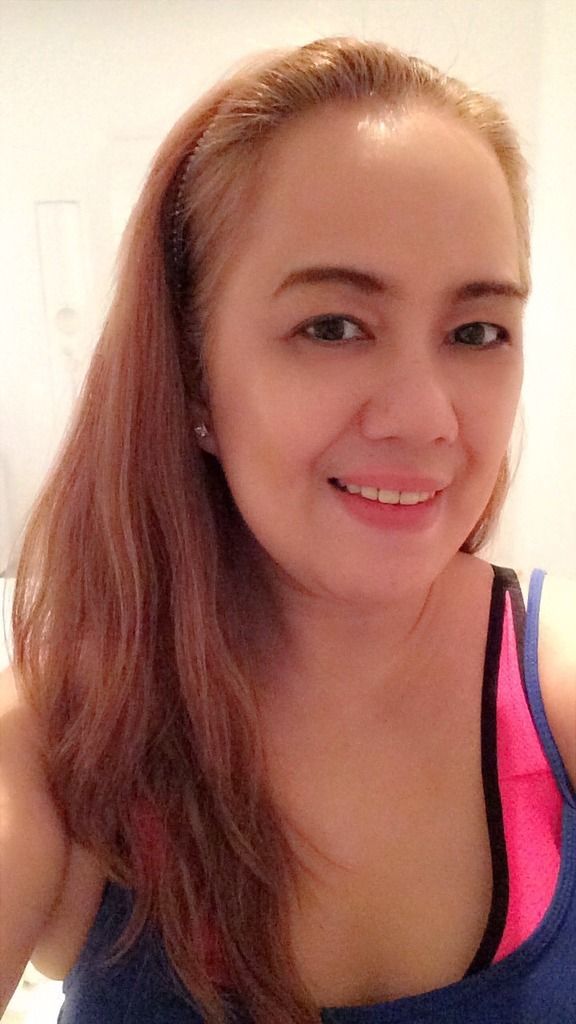 UNLIKE:
Nothing, really.
I've been a Wacoal user eversince I can afford to buy me a decent underwear, lol. I bet a lot of ladies out there will agree with me that all their products are superb, just as long as you know your exact size. Also, wearing undies not right for your body age might result to discomfort and eventually lead to some health issues. Girls, these things you gotta take seriously!
To find out more about the new Wacoal Sports Bra Collection, click here.
In the Philippines, Wacoal has grown steadily over the years and is now among the top brands in the intimate apparel industry. It is also one of the widely distributed across the country with 52 department store counters and 8 direct sales branches. Philippine Wacoal lives by its motto "Every Body Loves Wacoal" to emphasize its flexibility and versatility on all body types.
For more information, visit:
Website: www.wacoal.ph
Facebook: https://www.facebook.com/PhilippineWacoalCorp
Twitter: https://twitter.com/wacoalph
Pinterest: http://www.pinterest.com/wacoalph/
Instagram: http://instagram.com/wacoalph
Hits: 341