Time to revamp your wardrobe and fill it with summer essentials such as off-shoulder tops, rompers, jumpsuits, florals and prints, swimsuits, beach outfits, jeans, shorts and more! To give you some ideas on which to buy, check out these SM Woman Spring/Summer Collections 2018!
A hot rule when shopping is to get the newest offering but make sure it's easy on the budget and you can mix and match with other outfits plus you can reuse next season or keep it for next summer.
This year's SM Woman Spring/Summer Collection 2018 is selling like hotcakes because they're trendy, not overpriced and cool to wear. Selections are hyper botanicals, fun and flirty ruffles, classic black and white suits, sleek and sexy metallics, suede and more!
Here's what I bought, please just indulge me, I know I'm no model 🙂
The material is soft and cool to wear. It has a double lining, so no fret when the wind blows it high. Something that I can just put a "coat" on and I have a new ensemble!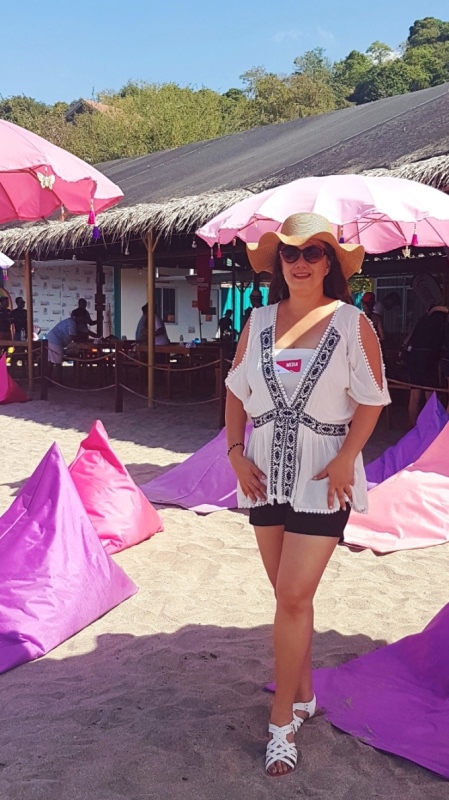 The top's so comfy and soft you can feel the wind passing thru the material, less than P800. The black shorts worth P300 I think, would you believe was an SM Woman Plus size coz I can't find any that can fit my huge butt (LOL). The sandals I bought for Buy 1 Take 1 at SM Parisian for less than P800. It was hard to find a summer hat because I was looking for a specific style but ended up with such a nice piece, worth less than P300.
Here are a few choices for the pool or the beach. You'll find them cheaper than other brands yet with high-quality materials that are trendy too!
SM Woman offers #FashionForEveryWoman at affordable prices. You can find different pieces that will suit your everyday lifestyle at #SMWoman, #SMWomanPlus, and #GTWbySM. Go check them out soon!
For updates, go to Facebook and Instagram at – @SMWoman
Hits: 345