I just can't get over about what Kris Aquino once said about her kitchen and of course, on how much the total expenditures, which amounted to – millions! But then, Hollywood stars, most probably spent the same or more. I , on the other hand, can't fathom why they would spend millions on just a kitchen. Well, I know, it's their money besides it's none of my business, right? lol
So, this post is actually to make you drool over a kitchen, but remember, it ain't just a simple kitchen, but one which is owned by a Hollywood star!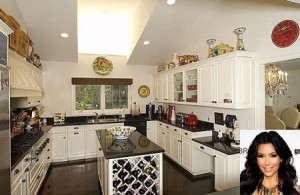 I've seen the Kardashian's kitchens – Khloe's, Kourtney's and the Jenners and they are all outrageously beautiful! I would be having a grand time preparing and cooking food there if I have a kitchen like theirs!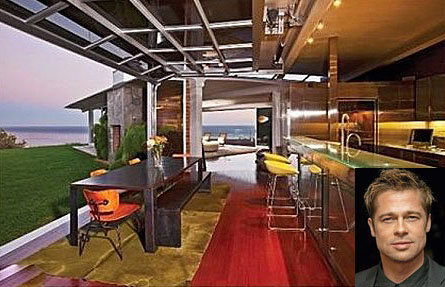 Brad Pitt spent his time on this bachelor pad after he left Jennifer Aniston. Looks like more of a bar than a kitchen, right? But still awesome with it's Malibu beach front as background.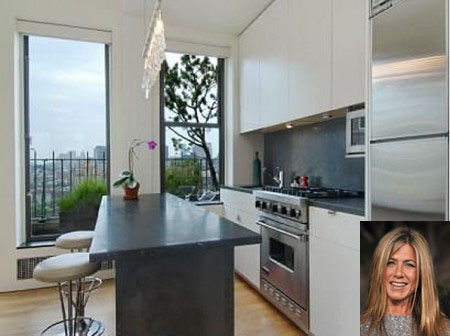 For a single woman, this kitchen could work – oh maybe for two even. I love the stainless steel make of Jennifer Aniston's kitchen and the simplicity.
These are just a few kitchens of famous Hollywood celebs and I bet, the others have bigger and more luxurious ones. Heck, maybe even their decorative shelf brackets costs more than the usual! You can compare prices here.
So, if you are planning on renovating your kitchen, why not make it look like one of the above? At least, you'll feel like a celebrity!
Photos: zillow.com
Hits: 403