Are you someone fond of shopping online such as Sephora? Do you dig deals and discounts so you can shop more? Fancy several on sale items and want to start clicking and buying?
Hold your horses, ladies! There's more to shopping and paying and I bet you'll be thrilled to know more on how you can get part of your money back so you can shop again!


Photo: Sephora Philippines
I'm pretty sure by now you've heard of Sephora and that it's recently available for local online shoppers in the Philippines. The site has wide array of beauty products including skincare, makeup, hair and body items, travel and gift sets, there's a category for men too!
You don't have to go out, be stuck in traffic, line-up to pay and carry heavy loads to buy your beauty essentials, you can now browse around SephoraPH, which I bet will take you hours to choose which best products to buy, pay in just a few clicks and wait for your orders to arrive at your doors in a few days! Easy, right?


Photo: Sephora Philippines
I usually go for skincare and bath categories, not much into makeups these days. SephoraPH made it easier for me because they have specific categories for that. After which, I tend to wander and check out the whole site, lol.
The SephoraPH site looks like this, you won't get lost, promise. Just calm down and control yourself, you'll be able to browse the whole website eventually.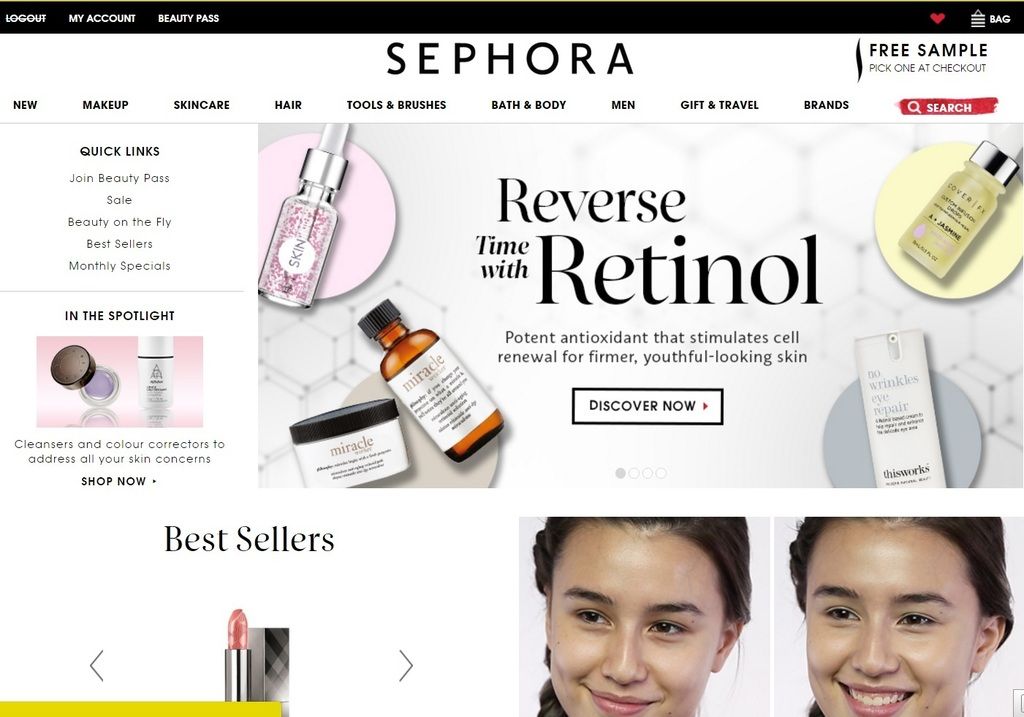 Photo: Sephora Philippines
Here are a few items that I've been eyeing for days now, just can't decide yet because new things are being added almost every day!

Photo: Sephora Philippines
I love to use different masks every week, based on what my skin currently yearns for. If it's dry, oily, sensitive, sagging etc, you bet there's one dedicated for that problem. Even there's a mask for your feet! Leaders Insolution have wide selection of masks.

Photo: Sephora Philippines
Would love to try this Mirenesse cleanser and see though even if it has tiny beads, would it be gentle to use yet will clear out the dirt and cleans/minimize my pores? That's why I'm getting this mini size, just to try it out and so as not to waste money.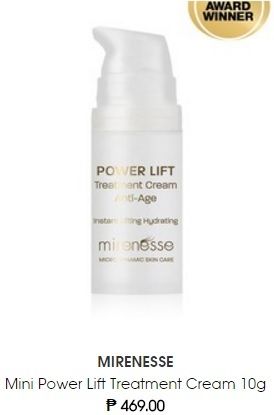 Photo: Sephora Philippines
Another deluxe size skin care to try is this Mirenesse lifting cream. I'm in my late 40's and would want to prevent skin sagging so I'm definitely getting this one.
There are a myriad of products to choose from and as I've mentioned, more are added each day. The local Sephora might not be as vast as the international sites yet, but they just opened and I'm sure that by the end of the year, I'd be going ga-ga with all the other brands they've added.
Now, after all these temptations (*wink*), let's move on to how you can get that CashBack.
Where else but via the now getting popular ShopBack!
What is it exactly?
"ShopBack helps you get the best deals and discounts on 300+ stores, plus Cashback! Cashback is really just "getting cash back" – When you spend online through ShopBack, we give you a portion of your purchase back as Cashback. This means extra, unlimited savings whenever you shop online!"
There is currently a sale now so you can get your Sephora purchases with up to 10% cashback through ShopBack.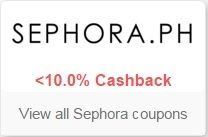 Plus the money you earn from your ShopBack Cashback account can be redeemed once it reaches the minimum threshold of Php 300.01 via your local bank account, PayPal account or GCash Wallet. Then, you can shop again! Woot!
When can you start using ShopBack? Err, like this instant! But first, you need to register for an account both for Sephora and ShopBack. Once done, start shopping!
Don't forget to read the rules otherwise you won't get any money back.
If you want to shop in other websites, check first if they are included in ShopBack's list of online shopping sites.
You can look at all the best deals and biggest discounts here!

Hits: 761