Wanna say goodbye to wrinkly and saggy skin without undergoing cosmetic surgery? You must try this new non-invasive treatment called Exilis! Boasting of instant results after one or two sessions from the Vine Holistic Medical Aesthetics!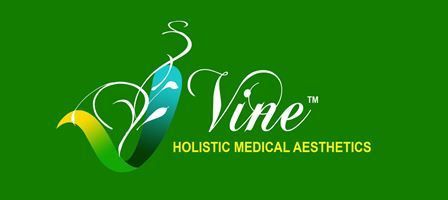 Photo: Vine Holistic
Launched last January 7, 2016 and featured their ambassadors Nadine Samonte, Carlos Agassi and Rendon Labador.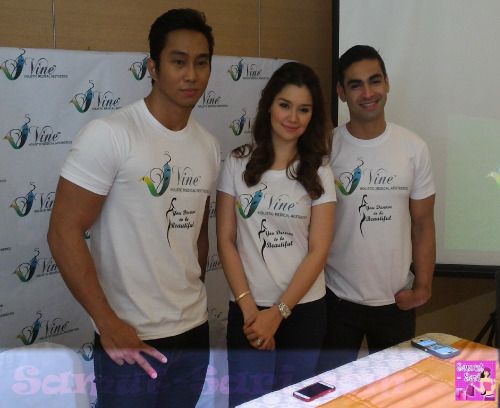 Technology has blessed us with various machines to make these things possible, though a bit pricey but are definitely effective and safe! If you're someone who doesn't like to be cut up to be reconstructed into a beautiful swan, then this treatment is for you! Well, I am not saying cosmetic surgery is bad, it's not for all. Who knows and only time will tell if I will also join the bandwagon in the future, just that it's a scary process not to mention more costly to stay young and beautiful.
About Exilis:
Exilis treatment, a non-invasive treatment that instantly tightens skin, dissolves fat and contours the face and body. Saying goodbye to wrinkly and saggy skin is now as easy as counting numbers. According to Dr. Emehly Sevilla, president and head doctor at Vine Holistic Medical Aesthetics, the treatment uses monopolar radio frequency to deliver controlled heat approximately one to three centimeters under the skin. The technology allows the radio frequency waves to go deeper, exerting more energy that dissolve fat cell tissues, contract skin tissues and stimulate collagen production.

The monopolar radio frequency machine has two separate heads (handheld device) for the body and face. The machine also allows the medical staff to monitor the skin temperature as radio frequency energy is delivered. If the patient has low tolerance to heat, he or she may tell the nurse so the temperature can be lowered down.
If you have loose skin and want a few inches taken off in your neck/jowls, arms, bra strap area, abdomen, male chest, thighs and knees, Exilis will be able to help! These problem areas are sometimes tough to beat so it depends if you will have just one or two sessions to see an impressive result or up to 8 sessions for larger volumes.
Best of all, since this is a non-invasive treatment, you won't feel any pain nor experience any downtime, only a feeling of warmth and a bit of tingling. It is believed to be safe and FDA approved but if you just had other treatments/procedures like botox which reacts to heat, best to wait it out and don't forget to mention to your doc.
We had the pleasure and was able to watch the live procedure during the event and the results were instant and fabulous!
It took awhile but the wait was worth it, especially for the patient and with many onlookers aspiring to get their time with the Exilis machine, lol.
Finally, pardon the not so great after image coz I wasn't able to get near the patient but was able to take at least a decent photo via the projector.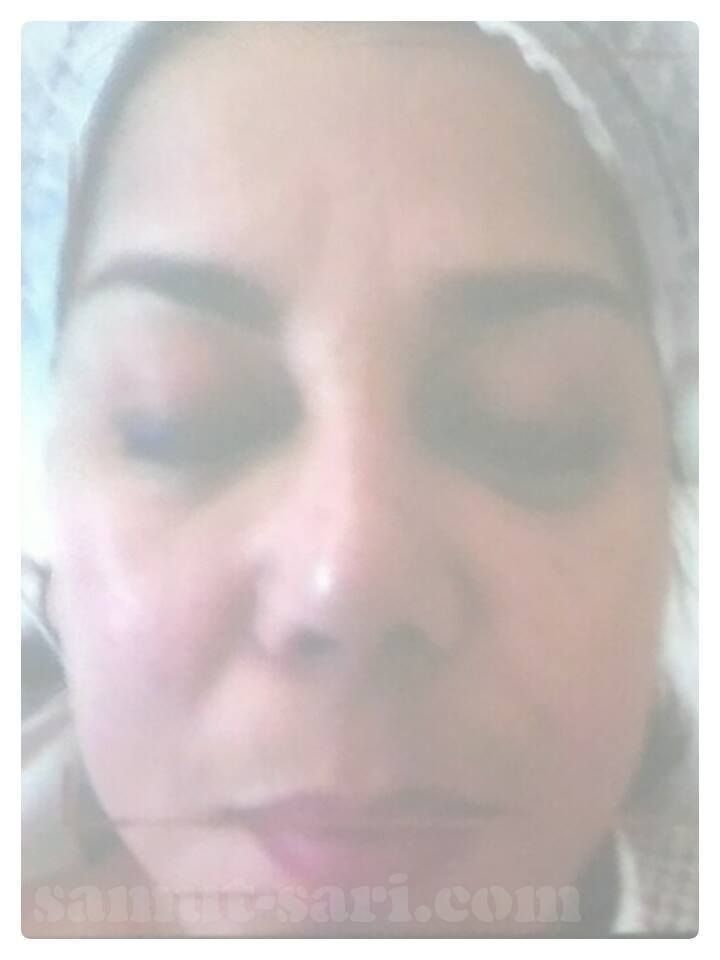 On your left is the part of the patient's face that was treated. The right where you can still clearly see the saggy eyebag. I hope you can see the big difference not only on her under eye but also her cheeks looked lifted, jawline more defined. As this was just her first session, the result was in fact quite amazing!
I have problem areas in the face too and as I am approaching my big 5-0, I will really go for this in the near future.
Some of us were treated to an afternoon of beautification and I was able to try the Vine Holistic Medical Aesthetics' facial, diamond peel and Cryoporation. No luck with the Exilis yet as it was being used by another patient at that time, but would surely try it hopefully on my next visit at the clinic.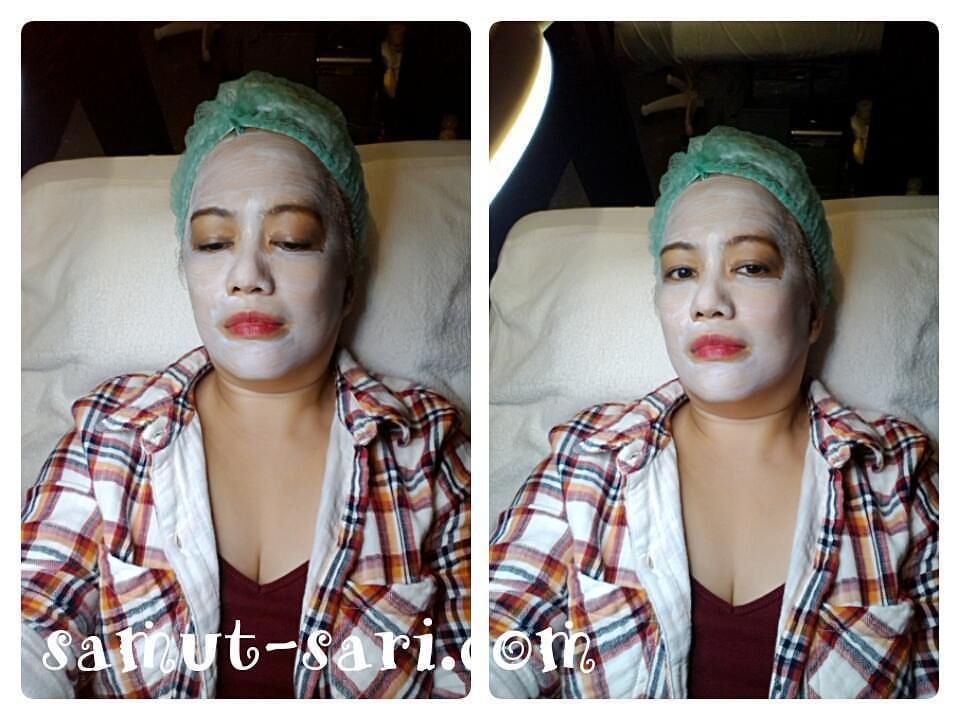 Review of the beauty treatments done soon on this blog! Please watch out for it!
Vine Holistic Medical Aesthetics
Unit 2H Mezzanine Level, The Grand Hamptons Tower II, 1st Ave. cor. 31st St., Bonifacio Global City, Taguig
For more inquiries, call tel. nos. 09178590642, (02) 217-2687, (02) 843-3023
Website: http://www.vineaesthetics.com/
Facebook: https://www.facebook.com/Vine-Holistic-Medical-Aesthetics-657213661033080/
Hits: 471