Summer ain't over yet, so you still have time to get that much-needed vacay, show off your beach bod and golden tan. I bet you did a lot of preparation to achieve that gorgeous figure or six pack. So, this particular summer, what's your recipe to sexy?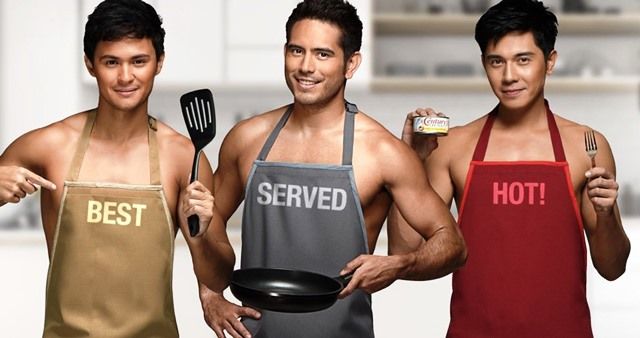 Obviously, for these three hot and handsome gentlemen- Gerald Anderson, Matteo Guidicelli, and Paulo Avelino, their not so secret recipes to a fit, healthy and sexy body includes Century Tuna!
Last April 19th, the three hunks shared their Century Tuna based recipes and of course to make the event even hotter, they cooked live wearing aprons instead of shirts/polo. Girls went gaga of course, lol.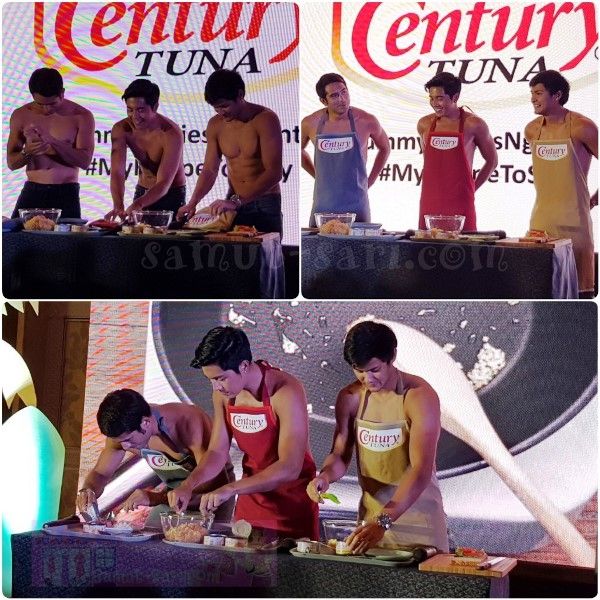 They are also the latest faces – and hot bods – in the Century Tuna's newest summer TVC, one that spells fun and fitness by way of its #MyRecipetoSexy campaign! For those who've not seen the ad which is now airing on primetime TV, it features the trio as "hot cooks" as they respectively present their favorite recipes to a sexy, healthy bod: Tuna Egg Salad Sandwich ala Matteo; Tuna Pancit Canton ala Paulo; and Tuna Silog ala Gerald. All nutritious, delicious, and most of all easy to prepare!
"Breakfast for me is very important," Gerald shares. "And I wanted a dish that's a healthier take on the typical Pinoy breakfast so I came up with this super delicious Tuna Silog. "
"I'm always on the go," Matteo reveals. "I love having a lean sandwich because it's easy to prepare. Just like my Tuna Egg Salad Sandwich on wheat bread which is healthy yet very satisfying!"
"Tuna Pancit Canton is the ultimate, yummy comfort food – something you can make in a jiffy!" Paulo declares.
This only means one thing, you can be sexy while eating healthy food and not depriving yourself of the nutrients that your body needs. Thanks to Century Tuna, which is lean and adaptable, you can easily prepare and enjoy a myriad of irresistible meals. And if you can have these hot cooks as fitsperation, even better!
Hits: 446